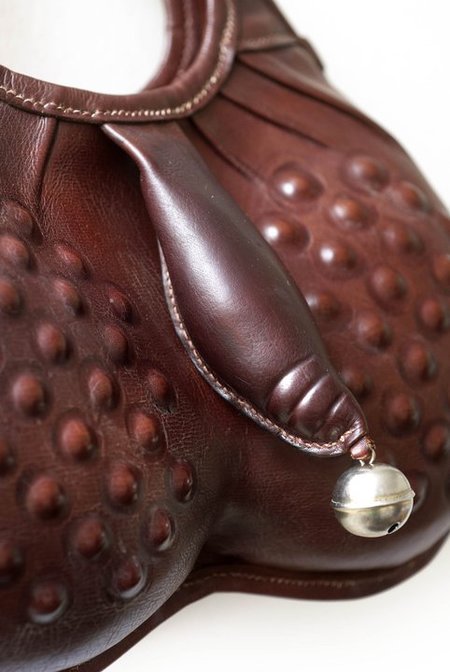 In the first episode of Liberty of London's Channel 4 behind-the-scenes documentary, artist Grayson Perry pops in dressed as his alter ego Claire, to talk about his love for the iconic department store. All while carrying his Scrotal Sack handbag.
Yes Scrotal Sack, you read that correctly. Designed by Grayson himself in the shape of, well, a scrotum, before being moulded into a fully functioning handbag by Andy Bates, the bag sure does pay attention to detail.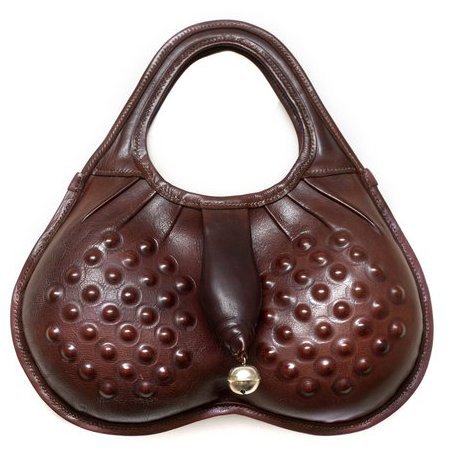 We're not just talking about the bell ended front appendage either. A quick glance at the rear of the handbag reveals a carefully positioned 'flower'.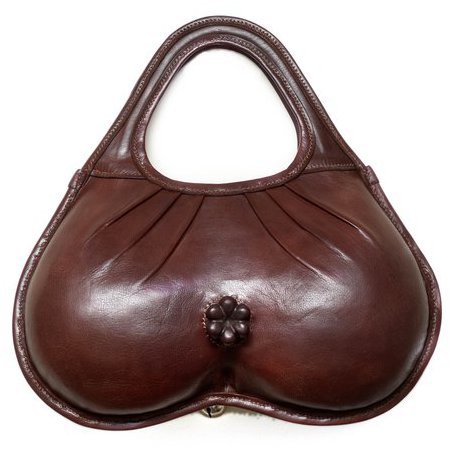 So what do you think? Would you? Shockingly, Liberty doesn't yet stock the Scrotal Sack.
RIHANNA'S VIVIENNE WESTWOOD COCK CLUTCH BAG
DONALD ROBERTSON'S AWESOME BAG ILLUSTRATIONS
MORE HANDBAGS...