From big pouffy dresses to a pure slice of 90s style, there was a mixed bag of dresses at the Golden Globes last night.
So what did you think? Here's the 10 dresses we'd like to discuss. Please.
Sofia Vegara's Golden Globes dress
The
Modern Family
actress went big, black and old school with her massive Zac Posen dress. We love everything about this.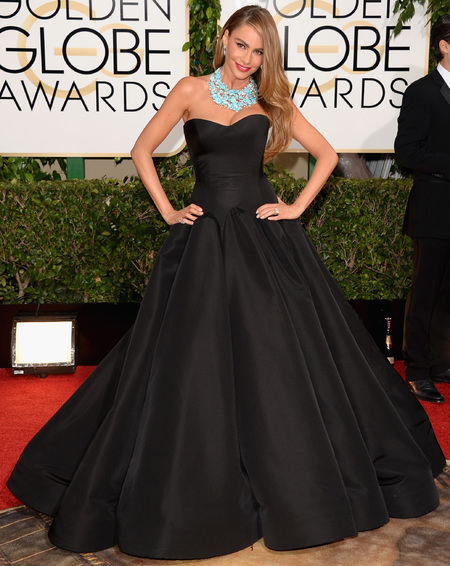 Taylor Swift's Golden Globes dress
Taylor Swift
slipped into some
Julien Macdonald
for a pink and black take on awards season dressing. Pretty but predictable?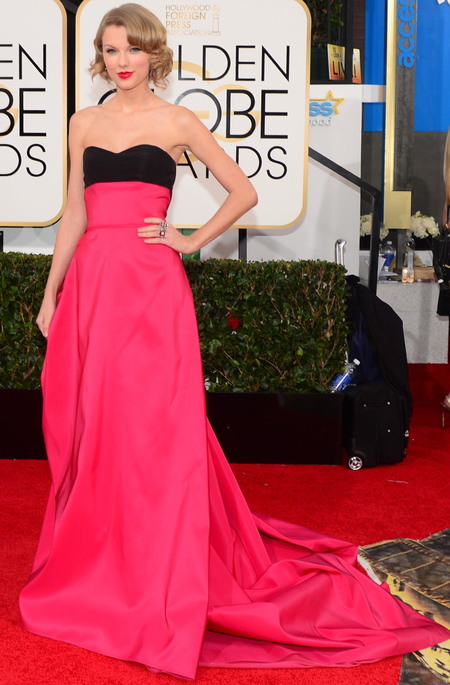 Margot Robbie's Golden Globes dress
The
Wolf Of Wall Street
actress risked an
Eva Longoria style flesh flash
with her seriously split Gucci dress. Brave?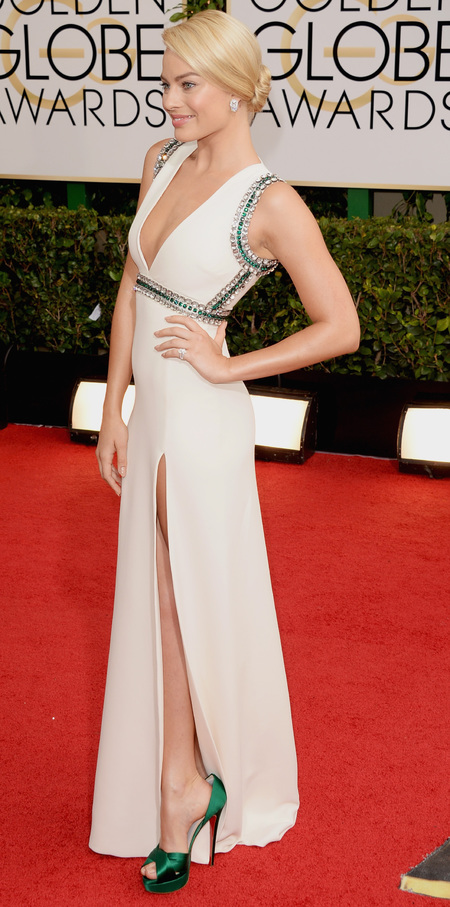 Lena Dunham's Golden Globes dress
Lena Dunham
went bright and bold in canary yellow Zac Posen. That's one statement frock, right?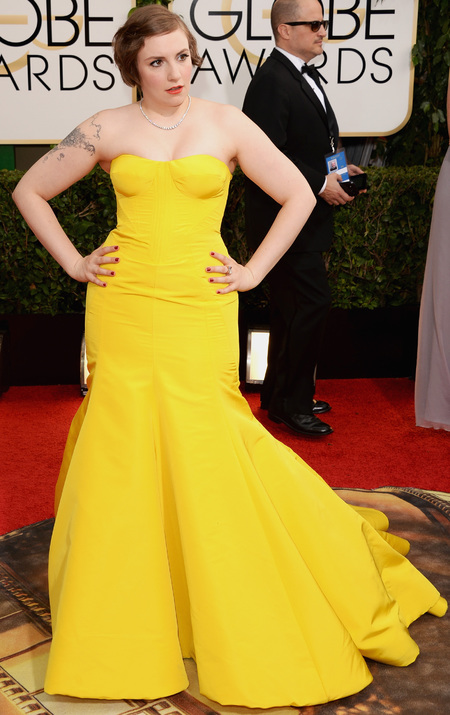 Jennifer Lawrence's Golden Globes dress
JLaw avoided a
dress disatser
despite wearing Dior again. Though she did drop her fancy diamond bracelet. Oops.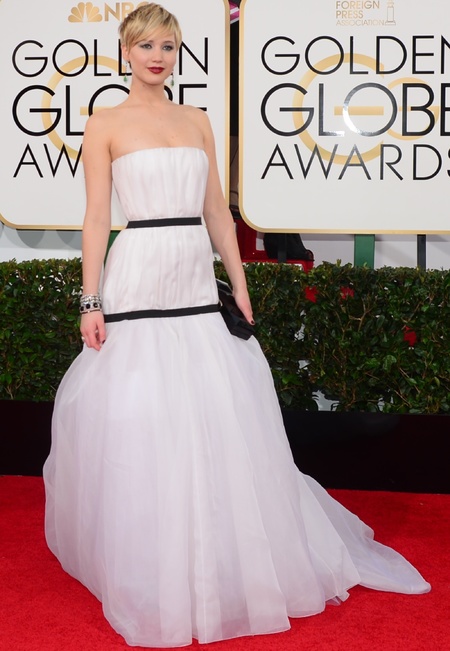 Amy Adams' Golden Globes dress
The
American Hustle
star went for a
plunging red dress
. Which, wasn't much of a surprise, was it?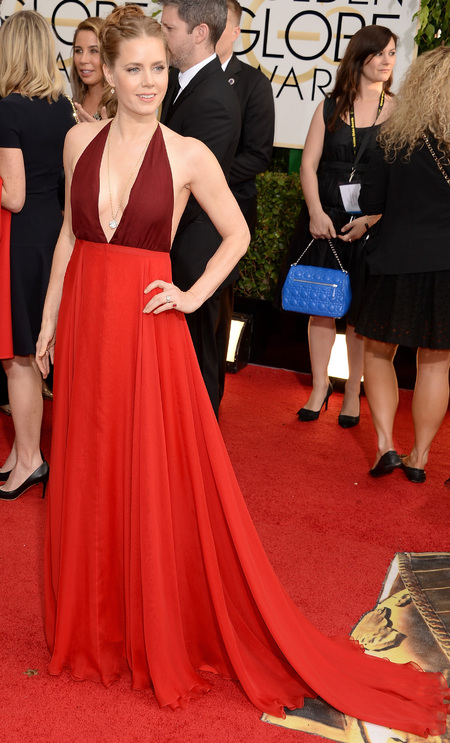 Sandra Bullock's Golden Globes dress
Sandra Bullock
and Prabal Gurung are dividing opinions with this frock. We like the fun idea of the colours. Strange choice for Sandra though?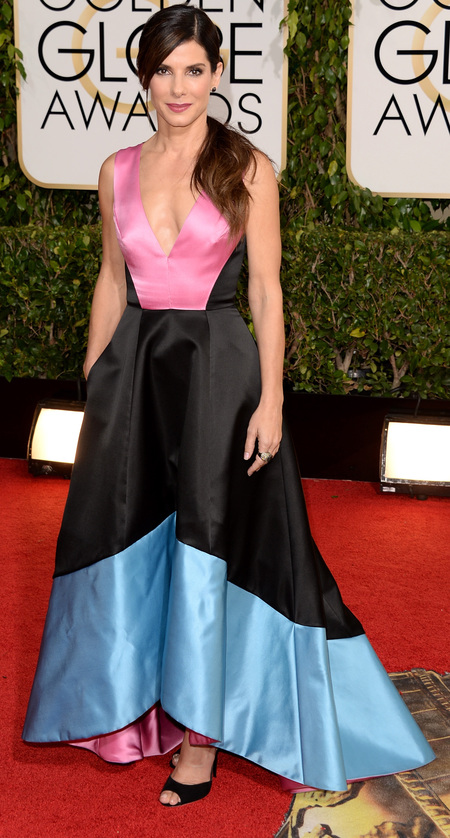 Julia Roberts' Golden Globes dress
Oh
Julia Roberts
. When you can pull off a classic black Dolce & Gabbana frock like we all know you can, why layer it?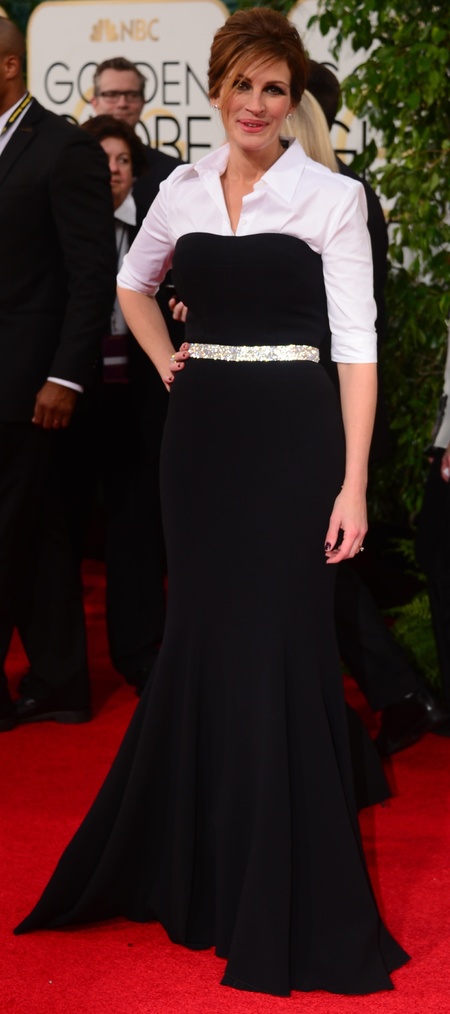 Reese Witherspoon's Golden Globes dress
Oh hey
Reese Witherspoon
, loving the 1990s Calvin Klein revival too are you?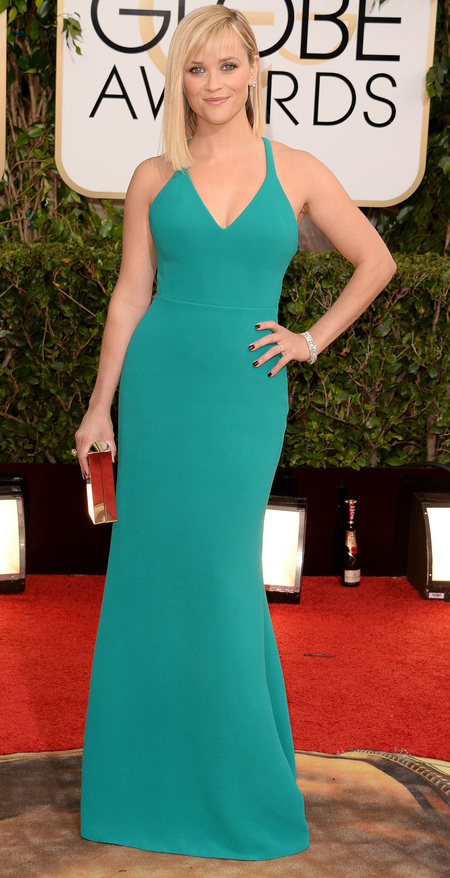 Kaley Cuoco's Golden Globes dress
The
Big Bang Theory
actress recently wore
pink Vera Wang at her wedding
. We can see why she'd want to keep trying to recreate that moment.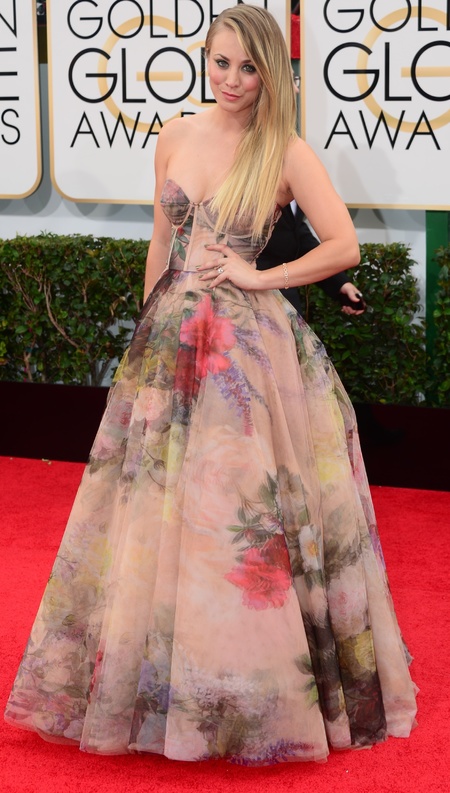 Lupita Nyong'o's Golden Globes dress
A new contender, the
12 Years A Slave
actress in red Ralph Lauren has won our best dressed vote.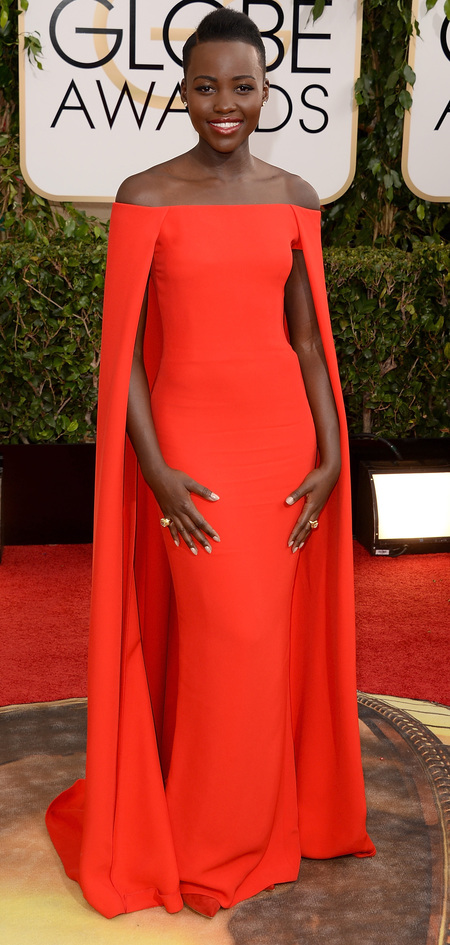 What do you think of the Golden Globes looks? Tweet us
@handbagcom
P.S Yes we lied, there's actually 11 dresses under the microscope here. Though if you count
Emma Watson
's frock too, that makes 12. We have a lot to say, okay?
EMMA WATSON'S DRESS AND LEGGINGS?
OUR FAVOURITE EVER AWARDS SEASON DRESSES
MORE FASHION NEWS