With
London Fashion Week
it's as much about the fashion worn off the catwalk as on. Especially when it comes to handbags.
So we've been on a #HandbagSpy spree, to spot some of the best handbags in town for LFW.
Remember to check out our
Instagram
and
Twitter
for more #HandbagSpy pics!
The best of #HandbagSpy at LFW
Kendall Jenner's Givenchy bag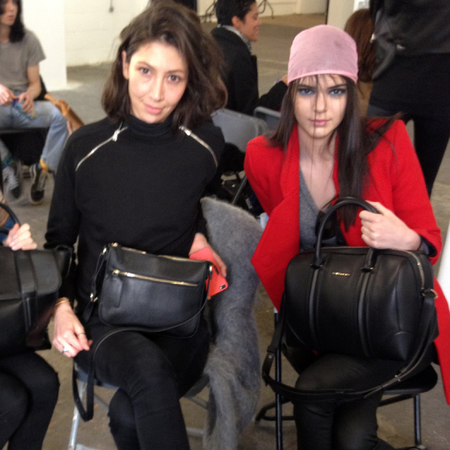 We spotted Kendall chilling backstage at the Giles show with her Givenchy. The pink hair net was a pre-runway essential, not a style choice.
Chanel Lego clutch bag
We love the hot pink and neon green colour clash almost as much as the Chanel itself!
Electric blue Valentino Rockstud bag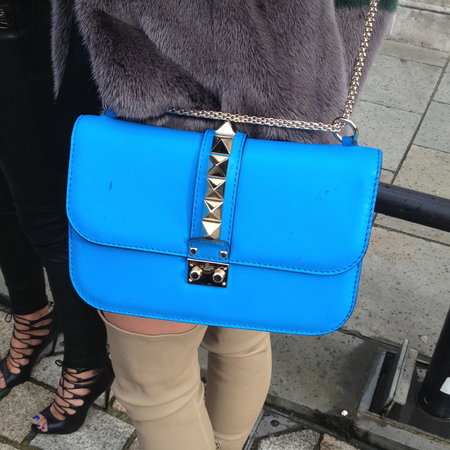 We saw this bright blue Valentino bag from across the courtyard at Somerset House. Statement bag alert.
Vintage Miu Miu bag
This stunning red Miu Miu bag was found at a flea market.
Bright orange Dior bag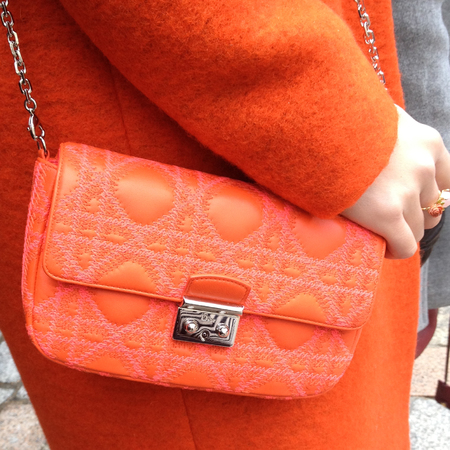 This orange and pink tweed Dior shoulder bag teamed with a fluffy orange coat sure did brighten up rainy LFW.
Classic Hermes bag
The Bare Minerals makeup artists backstage at LFW looked the part with a much coveted Hermes bag.
Burberry petal clutch bag
A fitting bag spot at the
Burberry catwalk show.
Adds a touch of spring to a gloomy day.
Givenchy floral oversized clutch bag
We're in love with this floral Givenchy clutch bag. Gimme.
Green Mulberry Willow bag
The
Mulberry bag
s were out in force at London Fashion Week.
Got a favourite so far? Tweet us
@handbagcom
THE BEST HANDBAGS ON THE LFW AW14 FROW
THE BEST HANDBAGS ON THE NYFW AW14 FROW
MORE FASHION AND SHOPPING NEWS