It's the day all eyes are on you and you're allowed to look like a princess, so if you're not going to splurge on a designer item
for your wedding day
, when will you?
Forget about
designer wedding shoes
though (who sees them under the dress anyway?), make a statement with our designer wedding clutch bags instead.
THE SOCIETY WEDDING CLUTCH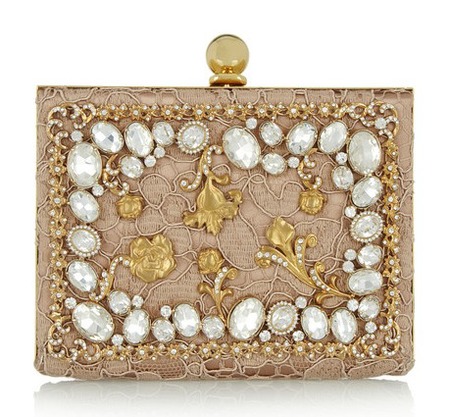 Sometimes only the finest will do, especially at your
black tie wedding
.
And D&G's crystal-embellished satin and lace box is very fine indeed (£2,350,
Net-A-Porter
).
THE TRADITIONAL WEDDING CLUTCH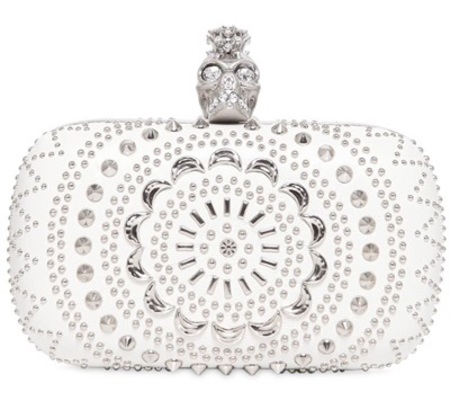 Add a touch of punk to your classic white wedding dress with Alexander McQueen's white and silver leather skull box clutch.
Who said
traditional weddings
were boring (£1295,
Luisaviaroma.com
)?
THE ALTERNATIVE WEDDING CLUTCH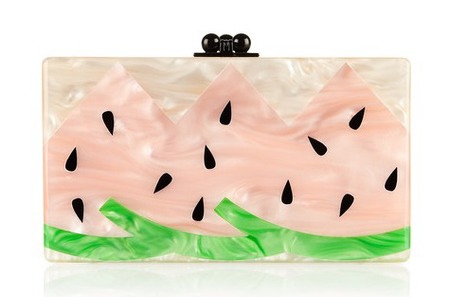 Getting married in
a pink wedding dress
is the celebs' favourite way of doing the alternative wedding thing without going too crazy.
Accessorise your bubblegum gown with this quirky Jean Watermelon pearl-effect box clutch by Edie Parker (£1,220,
Net-A-Porter
).
THE BEACH WEDDING CLUTCH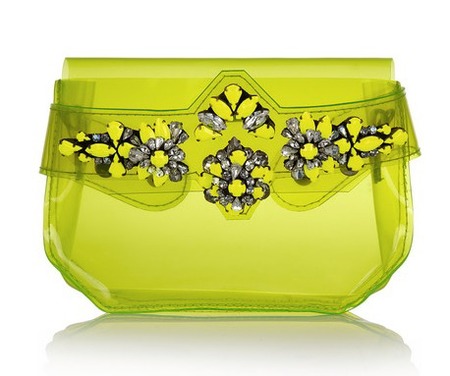 As if getting
married on a beach
somewhere wasn't amazing enough, this Shourouk crystal-embellished neon PVC clutch will add extra cool points to your day.
Just make sure you don't carry anything embarrassing in it, it is see-through after all (£520,
Net-A-Porter
).
THE BOHO WEDDING CLUTCH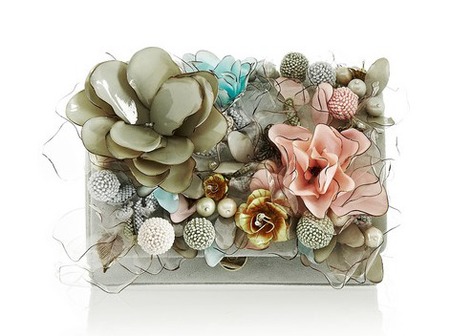 Nothing says boho wedding like romantic flowers and Marchesa's Marisol floral-embellished suede clutch is a thing of whimsical beauty (£1,600,
Net-A-Porter
).
P.S. If you're on a tighter budget, fear not. Our pick of
wedding clutch bags from the high street
isn't too bad either.
HAND SURGERY IS LATEST CRAZY WEDDING EXPENSE
DOES YOUR WEDDING NEED SOCIAL MEDIA RULES?
MORE PRETTY BAGS