It's the latest celebrity craze, having a
designer handbag
or shoes that no one else have. (Well, it's not like the rest of us can have a Fendi bag like Rihanna's, but no matter.)
So if you want to make like
Sarah Jessica Parker
, Rihanna,
Kim Kardashian
et al, here are 5 ways to customise your designer accessories.
Monogrammed Fendi Selleria Intrecciato bag
Kate Bosworth
,
Rihanna
(pictured above),
Cara Delevingne and Rita Ora
are just some of the celebrities spotted toting a Fendi Selleria Intrecciato with their initials stitched on.
Because why wouldn't you want your initials on a posh handbag? Much more impressive than a name necklace.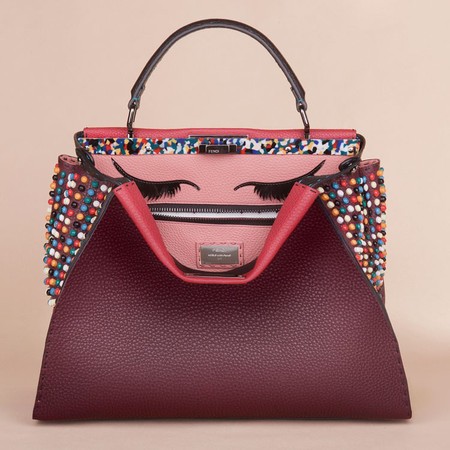 If monogrammed bags aren't your thing, Fendi also lets you customise
its Peekaboo bag
with your choice of colours and fabric. However the Made to Order service is only availably in Fendi boutiques in Paris in Milan.
Or if you can't be bothered, you can just buy one of the
celebrity Fendi Peekaboo bags
customised by Adele, Gwyneth Paltrow and Cara D for charity Kids Company.
Your initials on Jimmy Choo shoes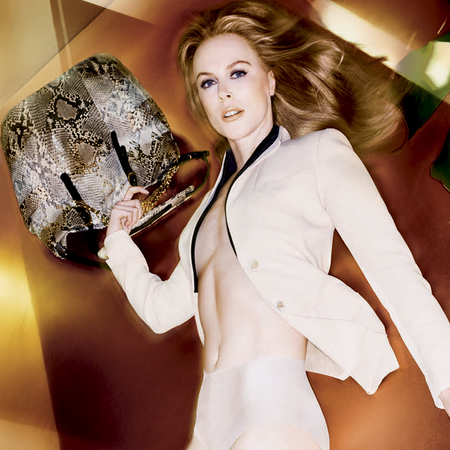 As if owning a pair of Jimmy Choo heels wasn't exclusive enough, you can
have gold-plated initials on them
. That'll stop your sister nicking your shoes.
You can also choose the height of the heel, colour and fabric. Now we're just hoping they do the same for
Jimmy Choo handbags
.
Valentino Rouge Absolute Signature collection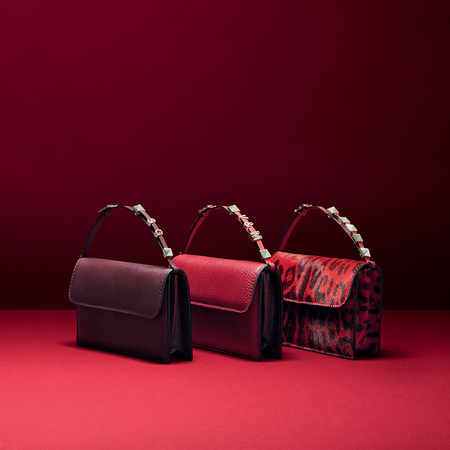 Valentino have gone one step further to
let you customise
pretty much any of your accessories.
Valentino heels
, handbags, leather jackets, sunnies and small leather goods can all be customised with personalised studs and letter and symbol charms.
The only condition? They all have to be in the brand's iconic red colour, Rouge Absolute. We can live with that.
Inspirational message on Anya Hindmarch accessories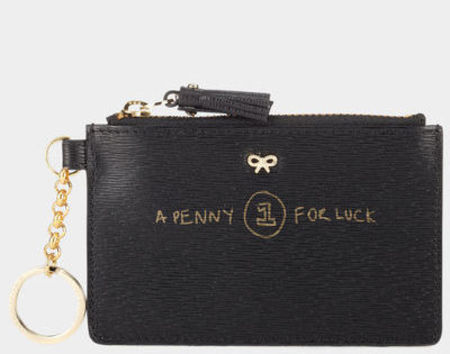 For customising heaven,
head straight to Anya Hindmarch
, where you can personalise any small leather goods.
Wallets, purses, key tags, vanity cases and more can all be personalised with a message of your choice, and you can pick the colour too. Sign us up.
Your personalised Louise Vuitton luggage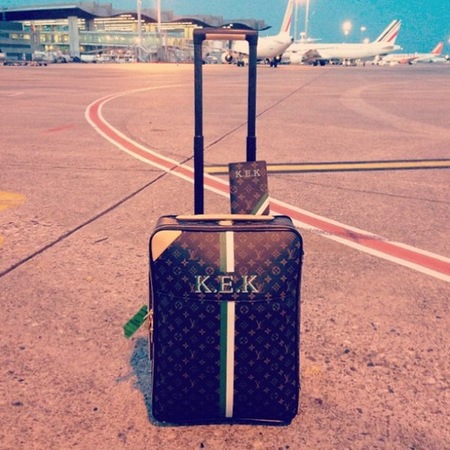 Obviously you know you've made it when you've got
a Louis Vuitton suitcase
with your own initials on.
Preferably more than one, otherwise it's a bit too try hard. Ah how the other half live.
What's your must-have customised designer item? Tweet us
@handbagcom
INSTAGRAM TRAINERS ANYONE?
WANT TO DESIGN YOUR OWN JIMMY CHOO BAG?
MORE COOL DESIGNER GEAR