There's no denying it,
food has taken over the handbag world
.
First there was
Kate Spade's takeaway box clutch
, then
Moschino's McDonald's handbag
.
We'd like to say we hate them, but we don't. Instead we're very hungry, and have
major bag envy
.
If, like us, you kinda want a handbag shaped like
food you love
(or hate), then here are the
weirdest designer handbags
you can buy right now.
Olympia Le-Tan pink caviar clutch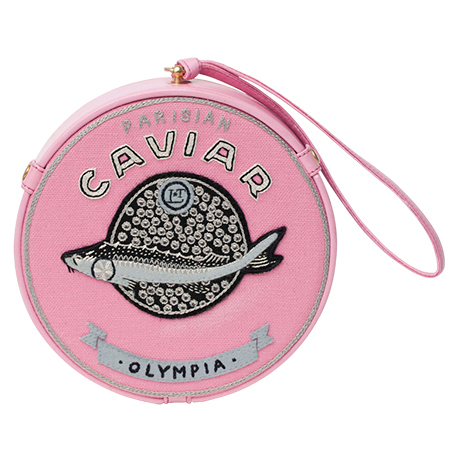 If you like your
food posh
and shudder at the thought of cheap fast food, then Olympia Le-Tan's pink caviar clutch is for you.
It's simply the perfect accompaniment to a
glass of champers
, darling (about £680,
Olympia Le-Tan
)!
YAZBUKEY sardine clutch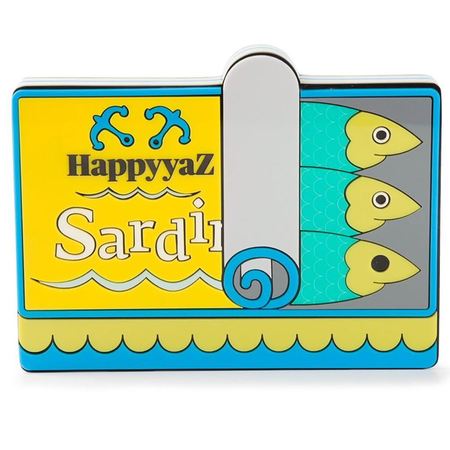 We hate sardines. Can't stand the sight of them, or the
fishy smell
.
But on an eye-popping clutch to go with our little white dress? Now we're talking (£473.42,
farfetch
).
Anya Hindmarch Frosties imperial clutch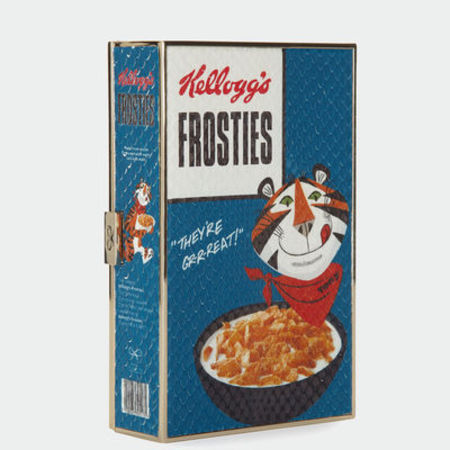 Anya Hindmarch's
cereal-inspired handbags
for Autumn/Winter 2014 need no introduction.
Get your name on that Frosties Imperial Clutch waiting list right now (£995, Anya
Hindmarch
).
Betsey Johnson ice cream cone wristlet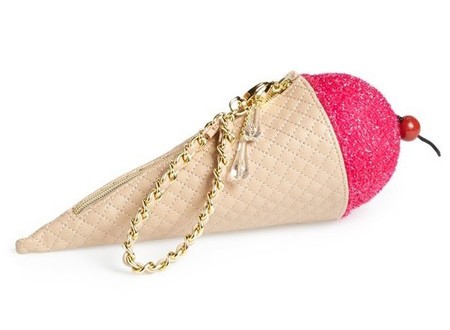 All the fun,
minus the calories
. We're down with that (about £40,
Betsey Johnson
).
Patricia Field Coke can bag
Oh Patricia Field, you do spoil us with your crazy handbags. While we loved
Rihanna's dollar clutch
, this coke can is a whole other level of quirky.
If you're feeling health conscious, the bag is available in Diet Coke format too (about £22,
Patricia Filed
).
Tweet us your fave
@handbagcom
DO YOU WANT FRIES WITH THAT HANDBAG?
CHANEL'S SHOPPING CENTRE OF DREAMS
MORE WEIRD AND WONDERFUL BAGS