High street shops
usually have it down with
their budget fashion buys
and
awesome campaigns
.
But sometimes they mess up. Hell, don't we all.
From
Urban Outfitters
religious bed covers to
Steve Madden's Balenciaga copyright war
, we take a look at a few high street shop fails.
J. Crew's new size 000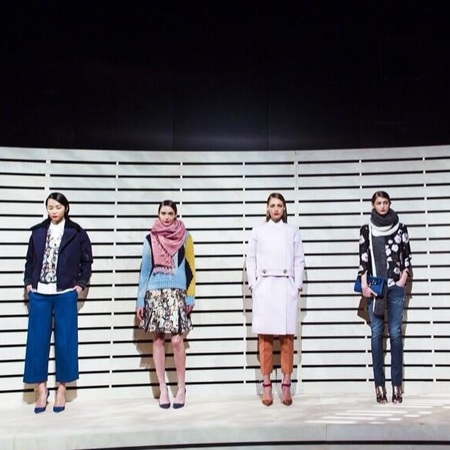 J. Crew have launched a new size: the triple-zero trend (the equivalent of a size XXXS over here). Naturally, they have been blasted for the decision, with fears that it will give women an unrealistic and unhealthy weight goal.
Lulu Lemon's bad sun advice on shopping bag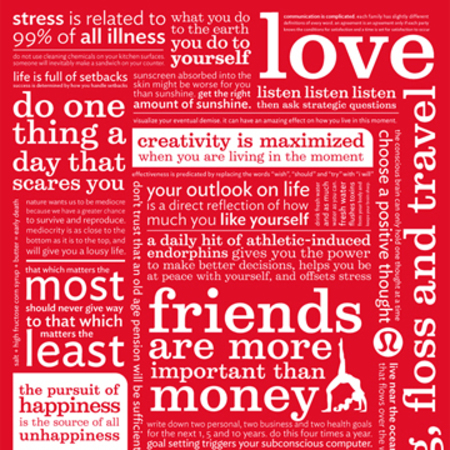 Lulu Lemon made a bit of
sun safe faux-pas
on a shopping bag emblazoned with the words, "
Sunscreen absorbed
into the skin might be worse for you than sunshine." Hmm, we're not sure science would agree there.
It sparked
a lot of beef
on social media, with the company responding with:
"The manifesto design that goes on
our bags is a collection
of statements that are ever-evolving and intended to spark conversation that is relevant at the time."
We're not so sure of some of the other
statements printed
beside this, either...
Urban Outfitters Hindu Lord Ganesh bed covers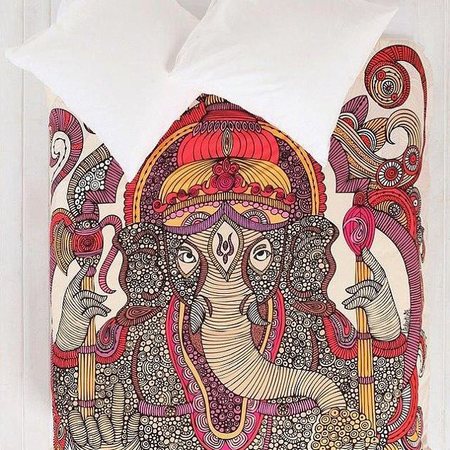 Urban Outfitters
is in a new debacle with the Hindu community after emblazoning duvet covers with pictures of the religious deity, Lord Ganesh, namely because people
would be sleeping on or having sex
under the god.
After a lot of dispute they've removed the offending covers 'Valentina Ramos For DENY Lord Ganesha' duvet cover from their stores.
Don't think any practicing Hindus will be gracing their stores again any time soon...
Steve Madden copies Balenciaga bag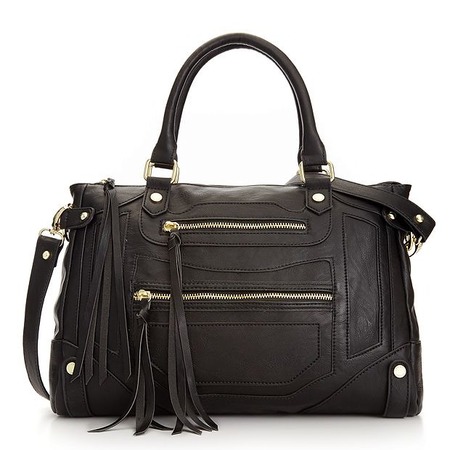 Steve Madden
has got himself into a bit of a hullabaloo
with Balenciaga
.
The brand blatantly ripped off the iconic Motorcycle bag from the designer and they quickly got wind.
The
French fashion house
has since filed a lawsuit..we wouldn't want to be on the receiving end of this.
Urban Outfitters copies designer's work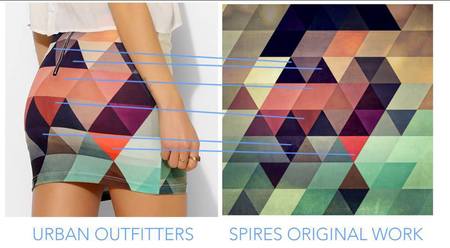 Urban Outfitters took to doing
a little copycat work
recently too.
The brand recently copied an artists' exact same print for their BAMBAM skirt and the artist was quick to notice.
No wonder he was pretty pissed (em, who wouldn't be?) but the company quickly took down the offending item from the website with a sincere apology.
Harvey Nichols dog in bag assault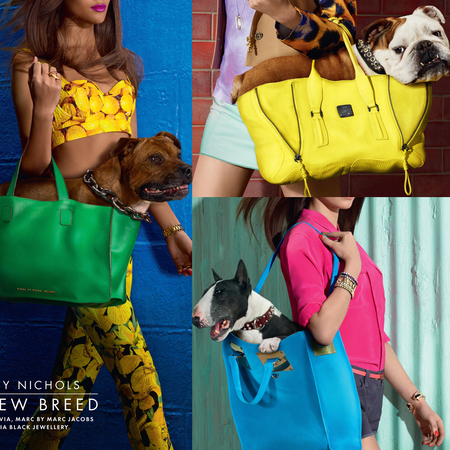 The fashion paradise that is Harvey Nicks, was sued for £1 million following claims that security staff assaulted a women who tried to enter the store with a dog in her handbag.
The funny thing was the
Harvey Nichols S/S 13 campaign
showed models carrying oversized pooches in designer bags...
The mind boggles.
Rihanna sued Topshop for $5million
Last year,
Rihanna took Topshop to the cleaners
in a court case which she eventually won.
The singer sued the high street favourite for using her face on a tee without her permission.
Well, I suppose we'd feel rather cheated too...
Any suggestions to add to the list? Tweet us
@handbagcom
URBAN OUTFITTERS IN DEEP TROUBLE AGAIN
BALENCIAGA SUES STEVE MADDEN
MORE SHOPPING NEWS