From tartan skirts to knee-high socks and berets, there's no denying the power of
Cher Horowitz's fashion in Clueless
.
After all, she was one of the first to
match her handbag to her dress
and wear fluffy bags. Way ahead of the game we tell you.
But that was back then (
the 90s to be precise
). Now it's time for you to get major fashion snaps in
high school
the office, and what better way to do it than by copying Cher's
best Clueless handbags
?
Cher's red feather handbag in Clueless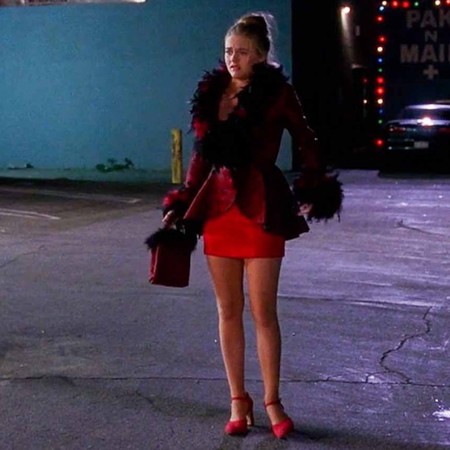 Did
Lupita Nyong'o' start the whole matching your handbag
to your dress trend? As if!
Nope, it was all Cher Horrowitz, who effortlessly matched her little red and black
feather handbag
to her Azzedine Alaïa dress and feather jacket.
We've found this pretty feather clutch bag to wear
with a sexy red dress
of your own. Just don't go to any parties in the valley.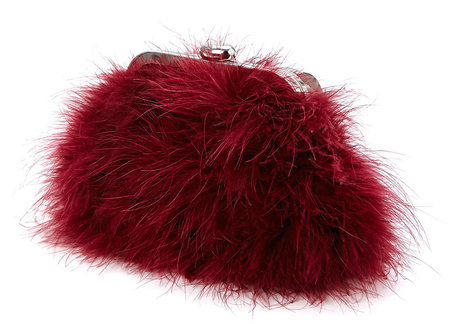 Cher's fluffy white backpack in Clueless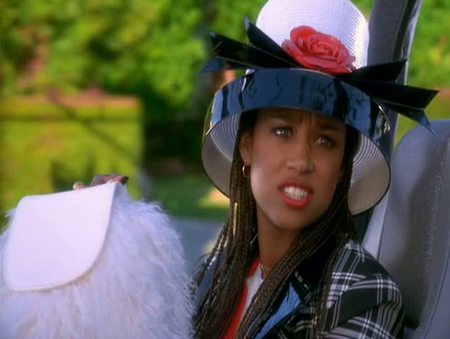 What could possibly make Cher's yellow tartan skirt and blazer even more perfect? Why a fluffy
white backpack
of course.
Cara Delevingne and the lot
could all learn a thing or two from Alicia Silverstone's backpack wearing skills.
By all means,
don't wear it exclusively on your back
. Swing it nonchalantly from one shoulder or even your hands.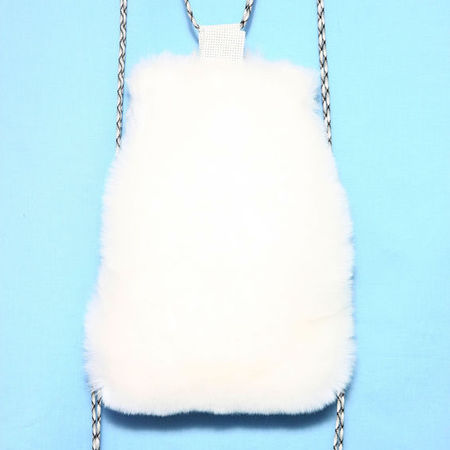 Cher's iPhone handbag in Clueless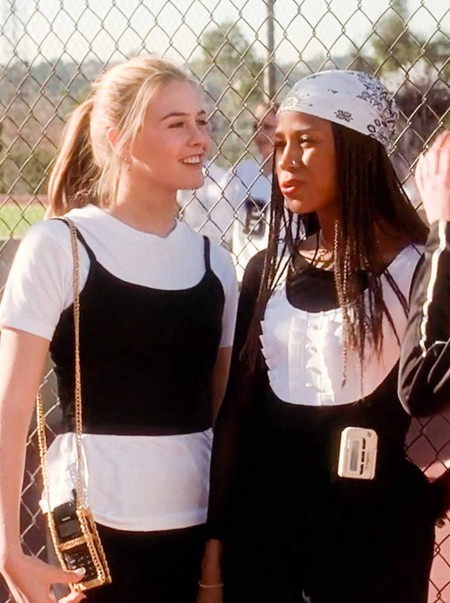 A couple of decades before
Moschino
and Dolce & Gabbana decided it would be cool to create
mini handbags for your phone
, Cher was proudly displaying her, during PE no less.
We recommend hitting the gym in head-to-toe monochrome like
Cher, Amber and Dionne
, and don't forget this Moschino iPhone case. Pager entirely optional.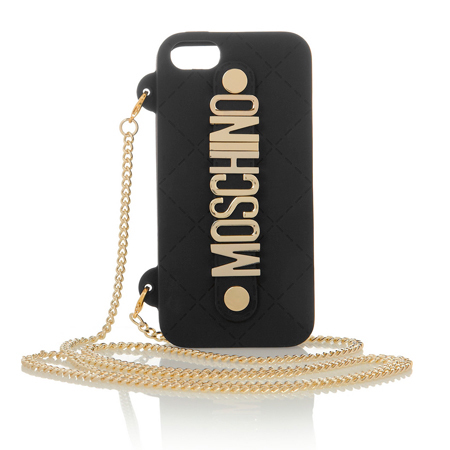 Cher's silver backpack in Clueless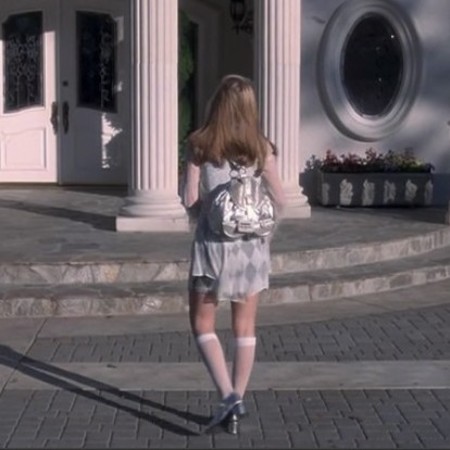 Quite possibly one of our favourite outfits after
that
white Calvin Klein dress is Cher's preppy schoolgirl checked skirt and
sheer white blouse
.
Seriously, the way she matches her silver backpack to her silver Mary-Janes just makes the outfit. Makes it we tell you.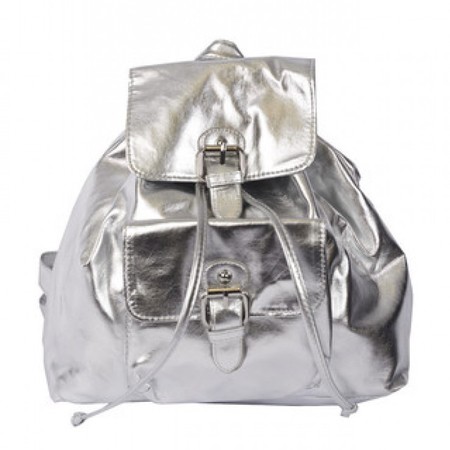 Major kudos if you tweet us your fave
@handbagcom
YOUR VERY OWN CLUELESS WARDROBE
THE BEST SEX AND THE CITY HANDBAGS
MORE AWESOME HANDBAGS