Step-by-step: How to make a pom pom handbag charm
If you want to get involved in
the latest celebrity handbag trend, pom poms
are the way to go.
Olivia Palermo
and Lily Allen are all over it and you know if they're doing it, you should be too.
If you can't quite stretch to the
Fendi Monster
version - this is how you can
make your own
at home.
What you'll need
You can make a wooly pom pom yourself, however for the full A-List effect you're better off buying one like this one from
The Toft Alpaca Shop.
Other than that you'll just need
the usual needle and thread
, some ribbon - preferably something stiff like grosgrain - and an old keyring.
If your pom pom doesn't come with a string attached you'll also need some embroidery thread.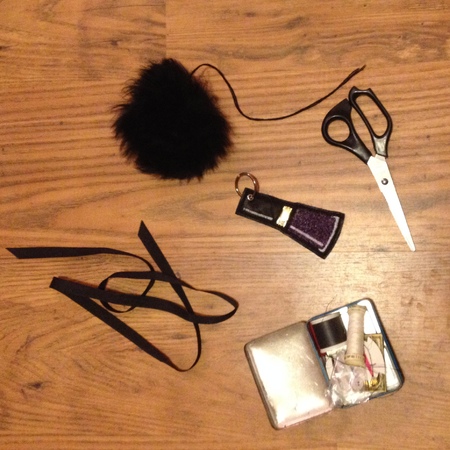 Step 1. Attach the pom pom to keyring
If the pom pom has a thread attached, great, otherwise just sew some embroidery thread into it - it needs to be double the length you want the strap to be.
From there, thread it through the keyring and knot both next to the ring and next to the pom pom.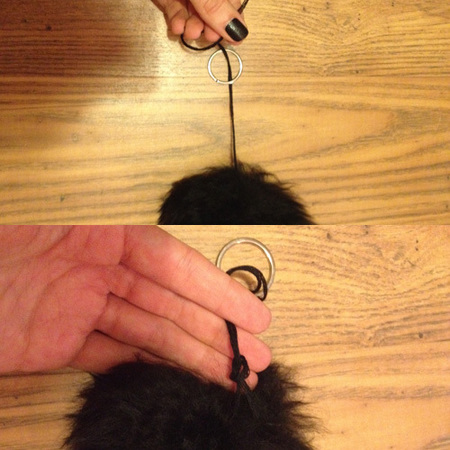 Step 2. Measure and add ribbon
Measure your ribbon to slightly longer than the thread or strap - it needs to be
folded over at the ends to prevent fraying.
Sewing through the knot in the thread, attach it to the ribbon.
Then sew a line of stitching under the ring securing the ribbon in place.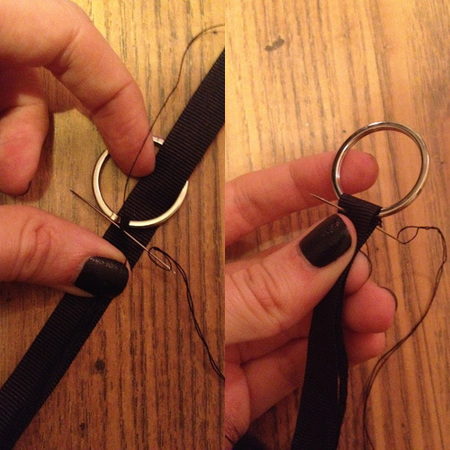 Step 3. Stitching the sides
It's now time to
sew along the edges.
The thread will want to move so it can help to pin the ribbon to keep it in place.
When you get to the end closest
to the pom pom,
fold over the edges and sew down.
Make sure to add a few tacking stitches that attach the ribbon to the pom pom itself rather than just the ring. This will make it stronger and lie flat.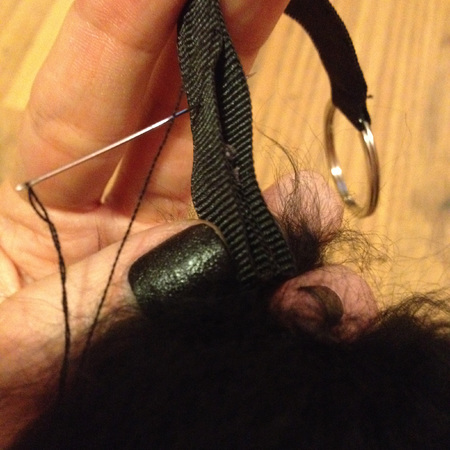 The finished article
Sew back along the opposite edge and finish as neatly as possible.
Add it to any
handbag
or
clutch bag
for an instant update.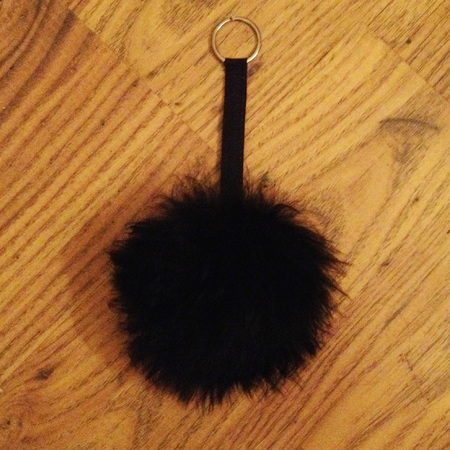 Made one yourself? Tweet us a pic
@handbagcom
Your craft and sewing essentials
DIY FASHION FIX: DE-80S THE SHOULDERS OF A COAT
DIY CRAFT PROJECTS FOR YOUR HOME
MORE FASHION HOW TOS AND STEP BY STEPS