Step-by-step: How to dye jeans black properly
So, you've made your
pom pom handbag charm
, what's next?
Sometimes black is just the ultimate jeans colour - it's sliming, it can makes high waisted 'mum' jeans easier to pull off and all you need is dye and washing machine - right?
That is generally true but we've rounded up the main lessons we've taken from getting the old
DYLON
out.
Tip 1. Using colour stripper
Colour stripper can feel like a lot of extra work, but if you're using a strong colour you'll be glad you used it.
It's not just dark colours like black and blue that this applies to...we should have used it on these red ones.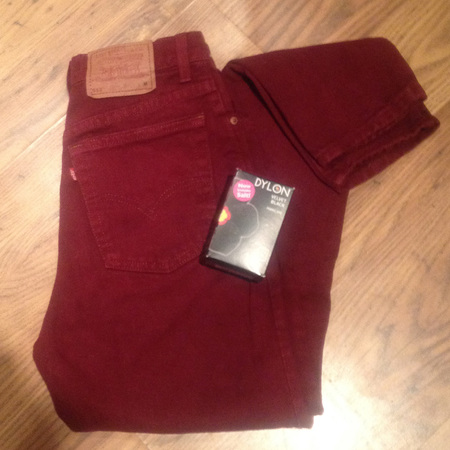 Tip 2. What will happen to the label?
Washing machine dye will take more to certain fabrics than others. This is why the stitching will sometimes dye and sometimes not - if the thread it cotton it will pick it up.
This mean the label can also get a bit mucky, so if you want to keep it looking fresh you must
unpick it
first.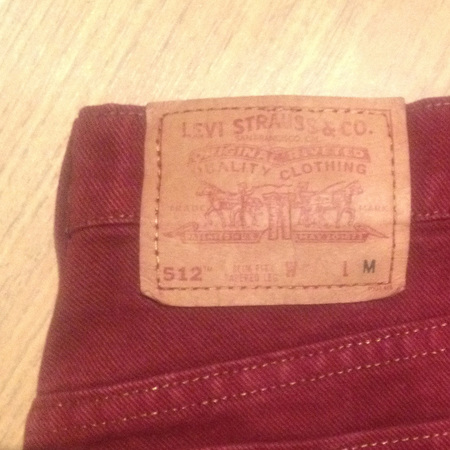 Tip3. Using salt with dye
Different packs of dye require different things. Some dye comes with salt pre mixed. Others need to you add.
It is just regular table salt so it's easy, just be sure that you know which one you've bought so you have everything you need.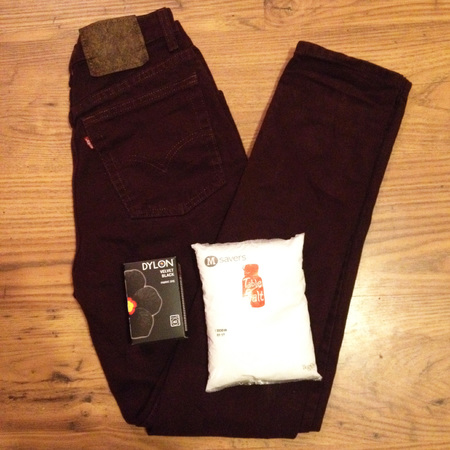 Tip 4. What difference does age and thickness make?
The older jeans are often thicker. Age in general won't make dying harder, but the weight of the fabric will.
This, like the original colour will impact how much dye you need to get the desired colour.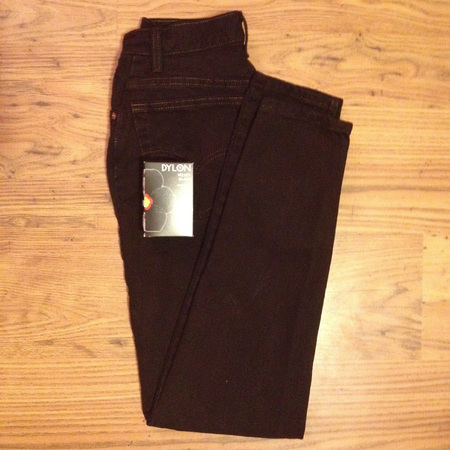 The joy of black jeans
When you finally get to that black jean goodness you were aiming for, all the work is totally worth it.
Dyed any jeans recently? Tweet us a pic
@handbagcom
Your craft and sewing essentials
DIY FASHION FIX: DE-80S THE SHOULDERS OF A COAT
DIY CRAFT PROJECTS FOR YOUR HOME
MORE FASHION HOW TOS AND STEP BY STEPS