Step-by-step: How to make a slouchy leather clutch bag
Bloggers and DIY masters Kit Lee and Shini Park - of
Style Slicker
and
Park and Cube
fame - have created a book of awesome fashion projects. This is our absolute favourite.
Of course, it's a
handbag
.
So, earn your place in the
fash pack
and make your own ever so chic lunch bag clutch.
What you'll need
Soft leather (Napa)
Ruler
Pencil
Fabric scissors
Pins
Matching colour thread
Sewing machine
Cardboard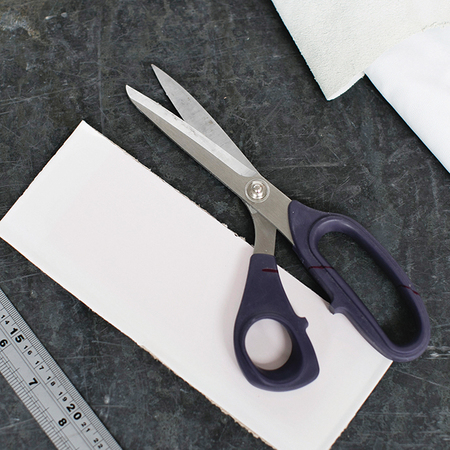 Step 1. Measuring your panels
Lay the leather sheet on your work surface with the polished side facing down, and decide the ideal size and depth of your lunch bag. Measure and draw two rectangle side panels, a front panel, back panel and a base panel (five pieces in total).
Don't forget to add 2½ cm (1 inch) seam allowance around each piece and 5 cm (2 inches) to the top section to be folded over.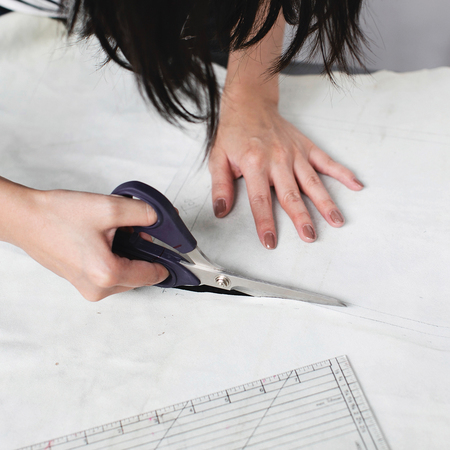 Step 2. Cut the panels
You guessed it - cut out the panels.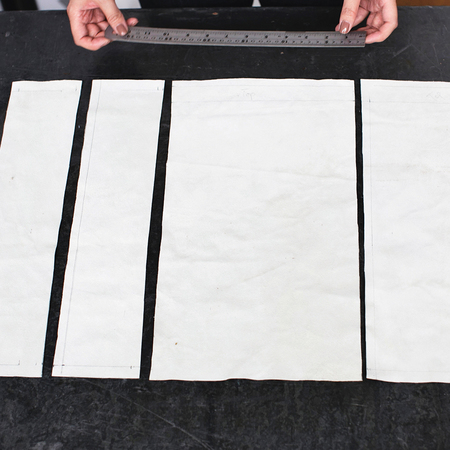 Step 3. Pin and stitch seams
3. Pin and stitch the side panels together. Now pin on the base to line up correctly in the corners.
Trim the corners to avoid any bulky fabric. Carefully stitch the base on. The bag should be inside out.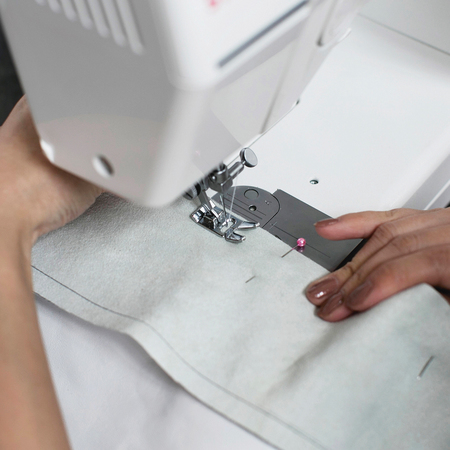 Step 4. Strengthen the base
Cut out a piece of cardboard the size of the base panel, to use for support.
Push the bag the right way out, and insert the cardboard to line the base of the bag.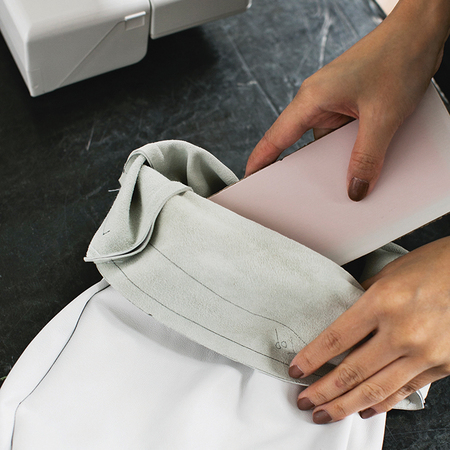 Finished article
You can add a skinny belt as a way of closing the bag or just roll it and rock the full lunch bag look.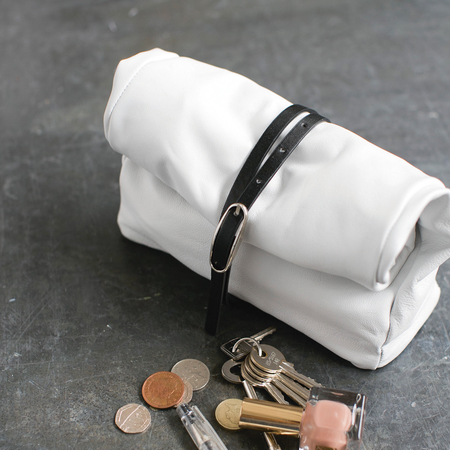 Made one yourself? Tweet us a pic
@handbagcom
Adorn by Kit Lee & Shini Parks (Hardie Grant, £16.99) is available to buy from April 7th.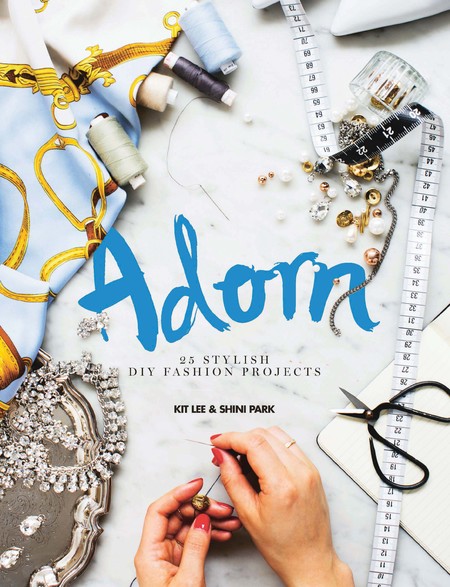 DIY FASHION FIX: DE-80S THE SHOULDERS OF A COAT
DIY CRAFT PROJECTS FOR YOUR HOME
MORE FASHION HOW TOS AND STEP BY STEPS