Step-by-step: How to make a slogan sweatshirt
It's basically time to ditch the coat and in this
new warmer weather
(we're never
wearing tights again
) we're loving sweatshirts.
We couldn't top obsessing over
Christopher Kane
's slogan sweats with 'FLOWER' written across them.
So, we've given the look a bash and the result is about
as feel good as a fresh manicure.
What you'll need
Find a cheap plain sweatshirt from any
high street store
or
supermarket
.
You'll also need bondaweb, a small piece of floral fabric (no bigger than an A4 piece of paper), scissors and an iron.
Finally, you need to print out your desired word onto A4.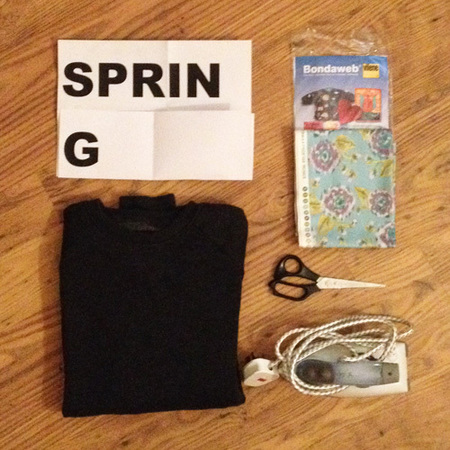 Step 1. Cut the letters out
Be careful to cut the letters out neatly as they will form your stencil.
It is slightly long winded but it gives you more control over the size and font you choose.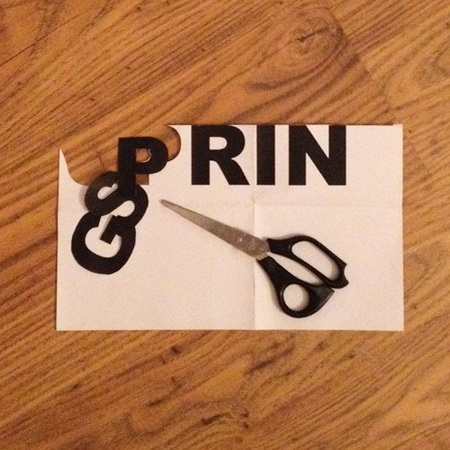 Step 2. Trace letters onto bondaweb
Tracing time!
Make sure to trace the letters backwards and onto the paper side of the
bondaweb.
If you've cut the letters out, this is easy - just make sure they're white side up.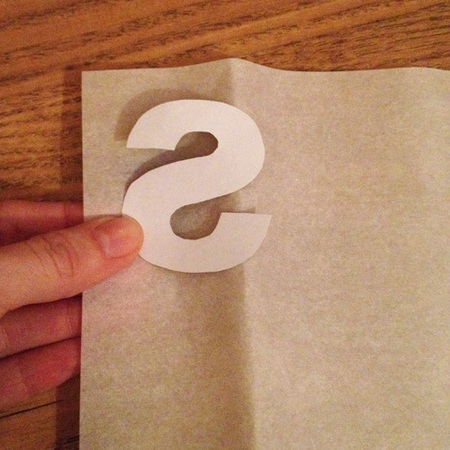 Step 3. iron bondaweb onto fabric and cut
Time to iron the bondaweb to the WRONG side of the fabric.
Once this is fixed, cut around each letter.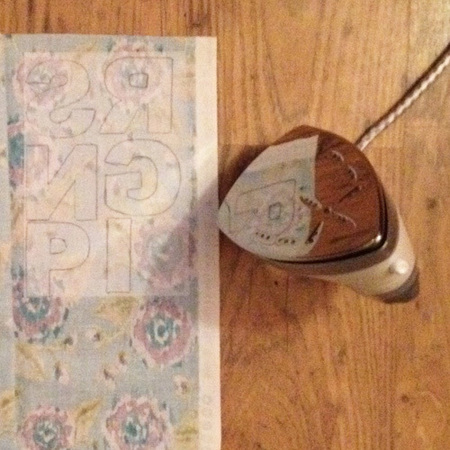 Step 4. Peel backing and iron onto sweatshirt
Peeling the backing paper off can be tricky and you have to make sure you're not taking the glue off too.
A trick is to try to rip the paper near one of the corners of the letter, that can help to separate the layers.
Carefully arrange the letters where you want them and iron.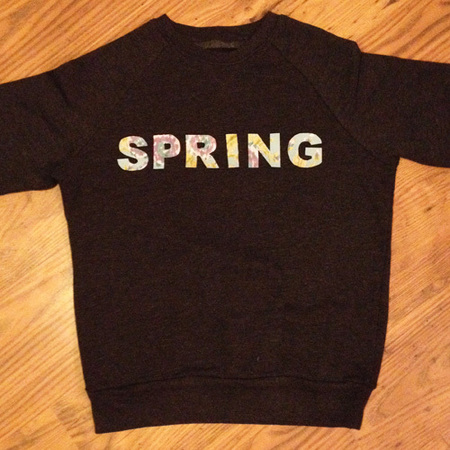 Finished article
When the letters are fixed to the sweat you have a choice depending on your sewing ability.
You should really stitch the letters down as the glue won't be strong enough on it's own.
You can hand sew, machine straight stitch or machine embroider the edges depending on your skill level and aesthetic preference.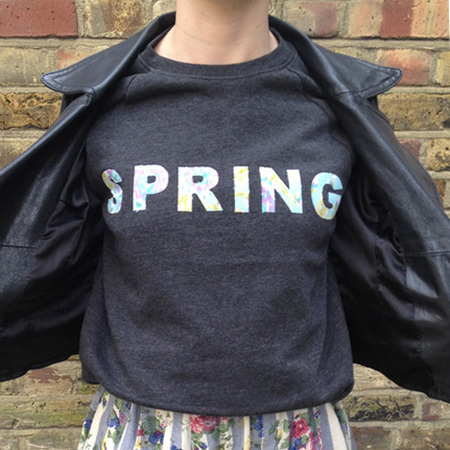 Made one yourself? Tweet us a pic
@handbagcom
Your craft and sewing essentials
DIY FASHION FIX: DE-80S THE SHOULDERS OF A COAT
DIY CRAFT PROJECTS FOR YOUR HOME
MORE FASHION HOW TOS AND STEP BY STEPS