Step-by-step: How to make a 3D flower makeup bag
We've been feeling like
spring
is well and truly here and from
the flowery Instagram shots
to
the fresh makeup looks,
we are ready to embrace the season.
So, we've taken a little inspiration from
Burberry's awesome 3D Petal clutch bag
and made a clutch/
makeup bag
that basically looks like a portable flower bed.
What you'll need
We dug out an old plastic makeup bag - it needs to be this type of material if you want it to stay structured.
We also used
the usual sewing kit
- specifically just the pins, and a biro pen.
For the flowers we used
Hobby Craft
's wire paper flowers, although if you can get fabric ones they will be longer wearing.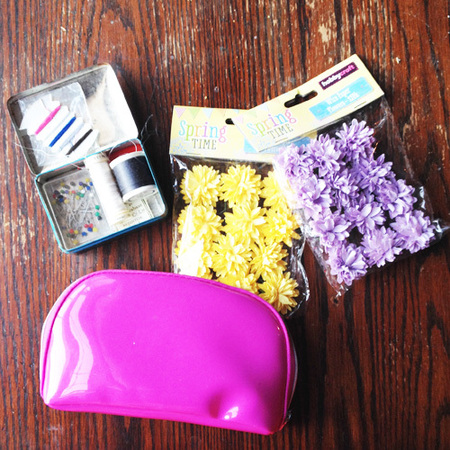 Step 1. Position and mark the flowers
Depending on how wide the flowers are, use the biro to mark where you want the wire to secure them to the bag.
If you are using a fabric flower just sew through the centre of the flower and position it. Aim to have the flowers nestling together while still lying flat.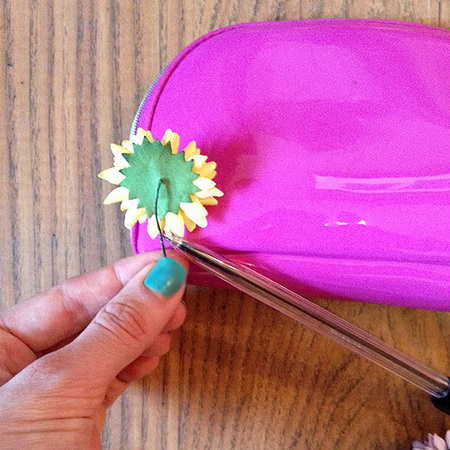 Step 2. Pin a hole through mark
Use the pin to create the hole where you want it, move the pin around to get it as big as possible.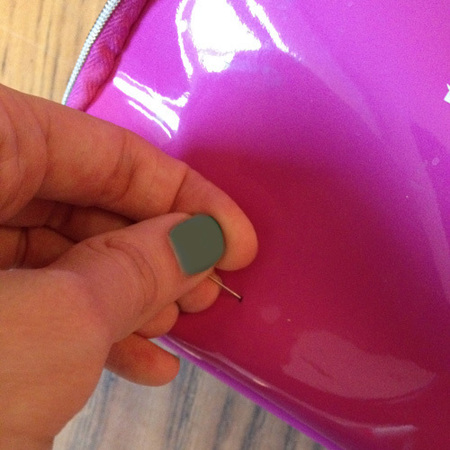 Step 3. Expand the hole
Use the biro to make the hole big enough for the wire to slip through relatively easily.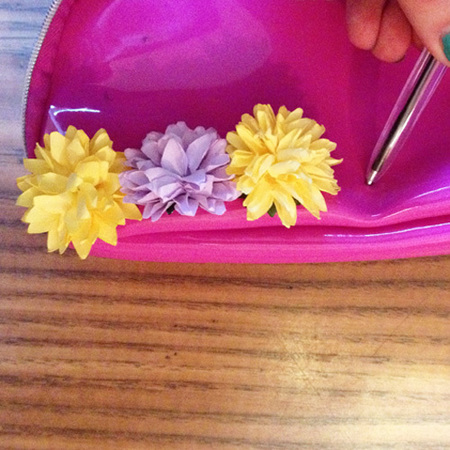 Step 4. Fastening the wires
This bit can be a bit fiddly to start with but once you've done a few, you'll be a pro.
Just twist them into a circle and try and thread the end through,
as if you were going to knot a piece of thread.
Then just twist the whole thing one last time to make the flower secure.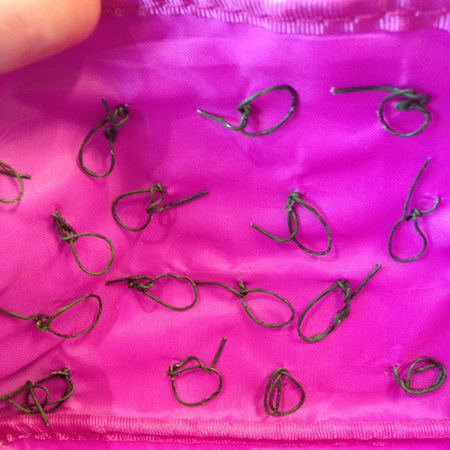 The finished bag
You can add a piece of fabric over the wire for a more finished look or just get straight to shoving your stuff inside.
Whether you want to use it for your makeup
or on a night out
is totally up to you.
You can also try the whole thing with a see-through perspex bag for another take on a
spring trend.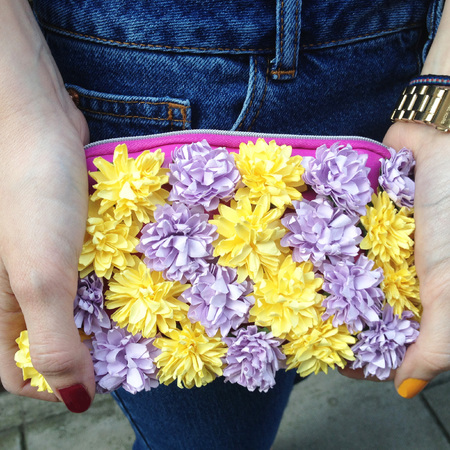 Made one yourself? Tweet us a pic
@handbagcom
Your craft and sewing essentials
DIY FASHION FIX: DE-80S THE SHOULDERS OF A COAT
DIY CRAFT PROJECTS FOR YOUR HOME
MORE FASHION HOW TOS AND STEP BY STEPS