Proof that fashion always comes full circle, tie dye is back on the style agenda.
Seen on the likes of Laura Whitmore (above), Katy Perry
and Miley Cyrus
, the psychadelic 70s trend has made a comeback for summer.
T-shirts, caps, shorts, the marbled fashion look is everywhere. But if you are not quite brave enough to go all Katy Perry on the look, why not start small and tie dye your own bag?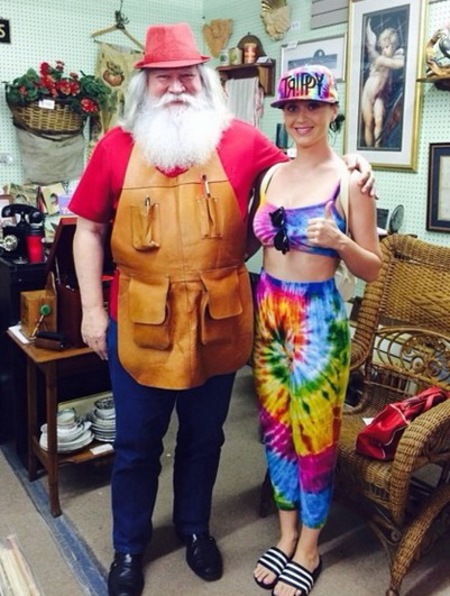 A great
trend to embrace on the cheap
because you can do it yourself, it also means it will be completely unique to you.
It's simple, fun, messy and very hard to tell if you've gone wrong. Everything we like in a
craft project.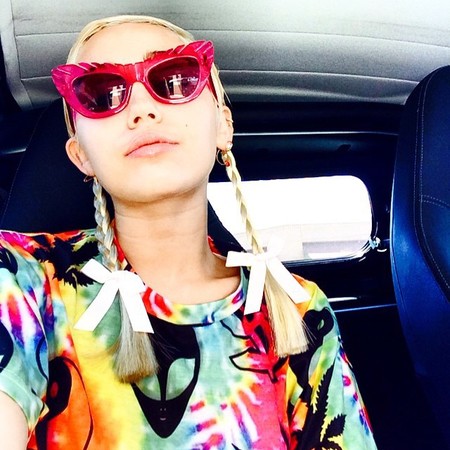 Here
Dylon
give a fool proof guide to getting it right.
What you'll need to tie dye a bag


Dylon Hand Dye sachets (1 sachet dyes up to 250g fabric). Remember that colour rules apply i.e. blue dye on red fabric will make purple.


500ml warm water


A big plastic bowl or sink


Rubber gloves


Plastic bag


Elastic bands


You will need a squeezy bottle for each colour you're using.


Also, rather obviously, you will need a bag. Converse's white duffel bag, (£28, Schuh.com) works a treat.


Step 1: Preparation for tie dye
Wash the bag and leave it damp. Prepare the fabric depending on what pattern you want on it. For example, using elastic bands to create bunches of fabric.
Wearing rubber gloves, dissolve the dye in 500ml warm water. Put
dye solution
into a squeezy bottle.
Step 2: How to tie dye your fabric
Place the bag in an empty bowl or sink. Apply the dye direct the fabric area you want from the squeezy bottle.
Once you're done, put the bag in a plastic bag, seal and
leave overnight.
Step 3: Finishing off the tie dye
Without untying the elastic bands, rinse the fabric under cold water until the water runs clear.
Then untie, and wash with warm water. Dry away from direct heat and sunlight. Finished!
Remember:
To wash the bag separately for the first few times to remove any excess dye.
Had a bash at it? Tweet us your creations
@handbagcom
How to make your own embellished top
DIY FASHION FIX: EMBROIDERED HANDBAG
TREND ALERT: BAGS ARE GETTING CRAFTY
MORE CRAFTY HANDBAG IDEAS