Okay ladies, Boxing Day is here. That means the start of the biggest and best sale season of the year.
Successful
Boxing Day sales shopping
is a skillful art. You need to plan, you need to have strategies, and above all, you need to be ready. Check out our top sale shopping tips before your begin...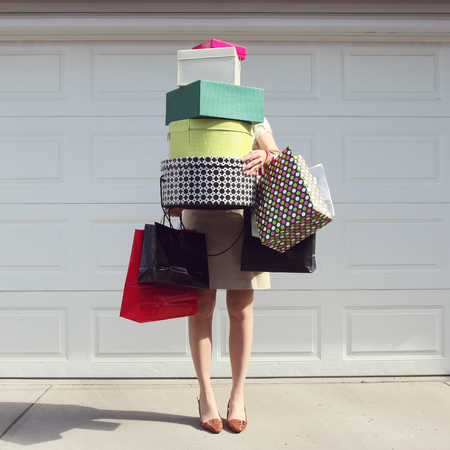 Be the first on Boxing Day
While some stores operate Sunday hours during the sales, others will be open as early as 7am, so check times before you make your plans.
Plan your Boxing Day route
If
Topshop
is your idea of heaven, don't waste time in Zara first. Plan your attack in order of preference so you don't miss out on the best bits.
Brave the Boxing Day scrum
Sale shoppers are different. They have a focus and determination like no other. So if there's a tussle at the rails, dive right in!
Don't be spontaneous sale shopper
Even if something's less than half price, it could still be a waste of money. Consider when and where you'll wear or use it, before parting with your dosh.

If you're aware of next season's shape, colour and style trends, you'll be able to spot pieces that offer longevity.


Be prepared for some hard work

Don't be fooled by the idea of a relaxing day out. Sale shopping is hot and hard work, so carry some water to avoid flaking! A cocktail afterwards is also a very good idea...


Shop for classics that have longevity

There are some items that you'll love all year round, so keep an eye out for classic shapes and versatile buys.


Stay focused during your shop

If you're shopping online, don't leave items in your basket for too long - they might expire or sell out! So pick out what you want, review your list twice, then hit checkout before roaming onto Facebook.


Shop the sales with a group

If you're hitting the sales as group, compare lists before setting out so everyone can have their eyes on the prize.


Check the Sale returns policy.

The rules about sale items can very from store to store, so make sure you know what you can return or exchange, and when.

WHAT TO DO IF YOUR CHRISTMAS PRESENTS ARE TRULY AWFUL

DO YOU HAVE SEASONAL AFFECTIVE DISORDER?

CLICK HERE FOR MORE FASHION NEWS AND TIPS FROM HANDBAG.COM