As celebrities at the
2014 Met Gala
proved, it's all about the quirky bags.
Sure,
Lily Allen's candy clutch
was cool (we feel a DIY tutorial brewing), but we simply can't get enough of book clutches.
So we spent some of the bank holiday weekend doing a spot of DIY to bring you this
Kate Spade-style
book clutch tutorial. Enjoy.
What you'll need
You guessed it, you'll need a book. We know you shouldn't
judge a book by its cover
, but well, you kind of need to for this.
Remember it's a bag, so pick a pretty design, or even just
your favourite classic
. And make sure it's a decent size to fit in a few handbag essentials.
We used Dolce & Gabbana's new perfume box, which is also handily a book.
You'll also need a stanley knife, spray glue and velcro.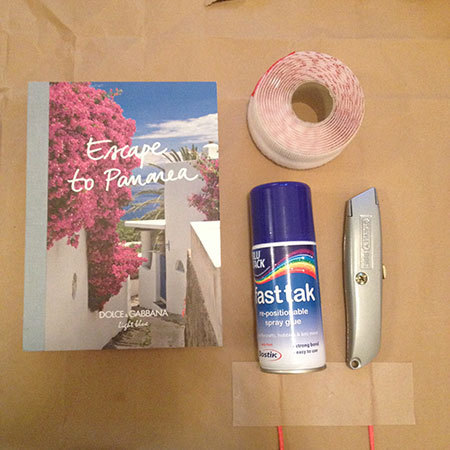 Step 1. Cut the pages
Measure a
rectangular box
big enough to fit in what you want to carry, mark it with a pencil and start cutting away. It's easier to do it in layers rather than attempting to do it all at once.
Once you've done one side, start on the other, making sure both boxes are symmetrical.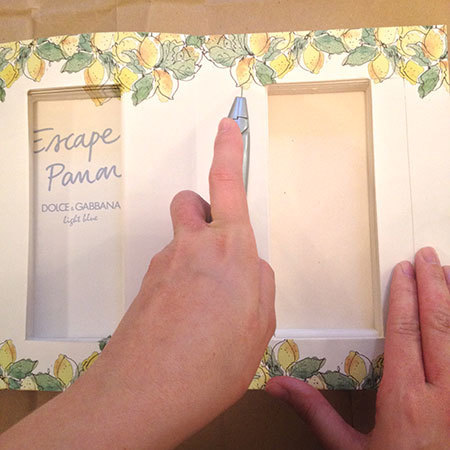 Step 2. Spray the glue
Next, hold the pages tightly together with your hands, and spray the glue thickly on the edges of the book, making your way round.
Make sure
you use gloves
or your hands will get sticky. We didn't, and instantly regretted it. Let that be a lesson to you.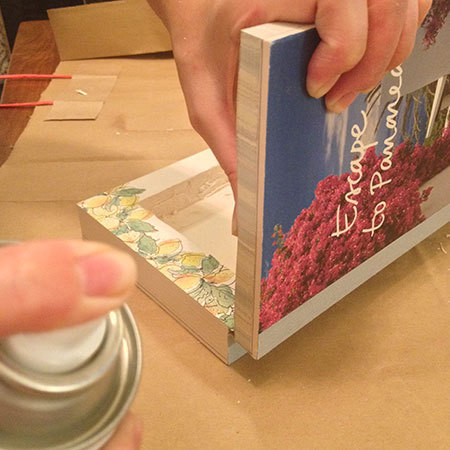 Step 3. Stick the velcro on
Cut the desired length of velcro, though don't make the bits too long as it'll make the clutch more difficult to open.
Position the two bits on each side of the book, and once you're happy with it, remove the tape and stick them on.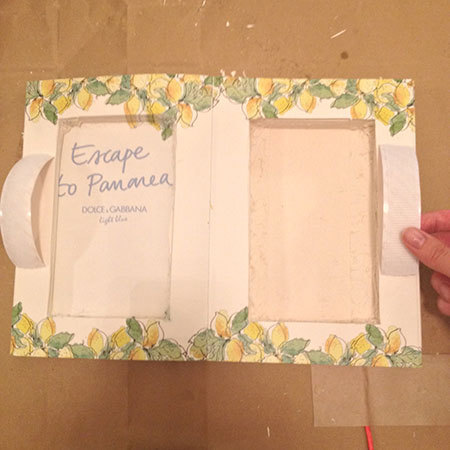 Step 4. Enjoy
Pop in your phone, lipgloss and
other night out essentials
and wait for the compliments.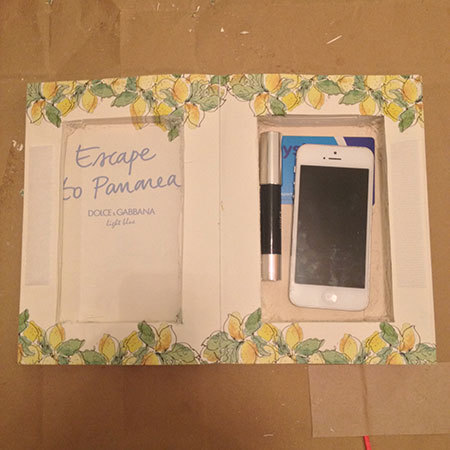 Will you make your own book bag? Tweet us the results
@handbagcom
DIY FASHION FIX: SPRING FLOWER MAKEUP BAG
DIY FASHION FIX: EMBELLISHED CLUTCH
MORE FASHION HOW TOS AND STEP BY STEPS