Show us someone who
loves shopping for bikinis
and we will show you a liar.
Most of us
find the whole thing so painful
we want to get it over with as quickly as possible and often end up hating what we bought.
So we thought we'd share our ultimate bikini shopping guide to make the
experience a little more bearable
.
Follow these shopping tips to find
the perfect bikini for your body shape
.
Steer attention away from your least-favourite body part
Not
got Kim Kardashian's bum
? No problem.
Entertainment, Fashion and Beauty Writer Francesca says: "If you're self-concious about your bum, opt for a plain coloured or black bottom and play around with the top. The same can be reversed if you are top heavy."
Get a makeover before you shop
Acting Editor Kate recommends
getting pampered before you hit the shops
: "Go prepared. Legs, bikini line done, fake tan on - bikini shopping is traumatic enough without adding grooming issues to the mix."
"And go on fit not size. Don't fret if the swimwear you end up buying is not your usual dress size - getting on that covers and fits properly is more important than reassuring yourself you are in fact a size 10." Wise words.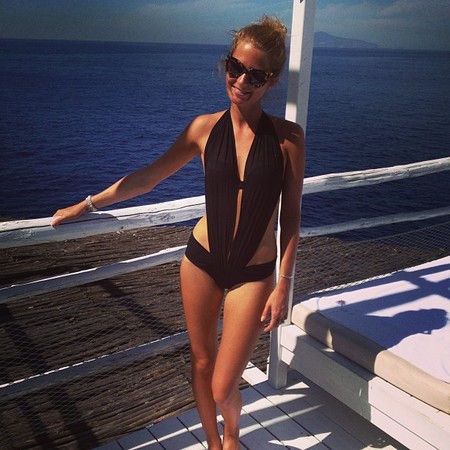 Mix and match bikini tops and bottoms
Freelance Writer Jenny says to
steer away from bikini sets
: "The sizes can be inaccurate sometimes and if you're not quite the same size everywhere, they're not ideal. So for safety, buy separates."
Know what suits your body shape
Fashion and Beauty Editor Amy doesn't recommend trying to
squeeze yourself into a monokini
just for the sake of looking like Millie Mackintosh.
"Know what suits your body shape If you have even a rough idea of what's most likely to flatter you, it'll all be less traumatic!"
Pick the right time of day to shop
Junior Writer Penny says: "No one looks good in a bikini after eating a massive burger at lunch. If you shop first thing in the morning, you'll look slimmer and feel more confident. Plus it means there won't be a queue for the changing rooms. Bonus"
Best celebrity bikini bodies
What are your bikini shopping tips? Share them with us
@handbagcom
HOW TO BUY LINGERIE
WANT KATE UPTON'S BIKINI BODY?
MORE SHOPPING AND FASHION TIPS