Let's face it, festivals like Glastonbury
or Coachella
aren't about the music (well, maybe a little). They're all about the fashion.
Whether you're going for a boho look
or the 90s trend
, you simply can't go wrong with a feather bag. Even better if you can make it yourself.
What you'll need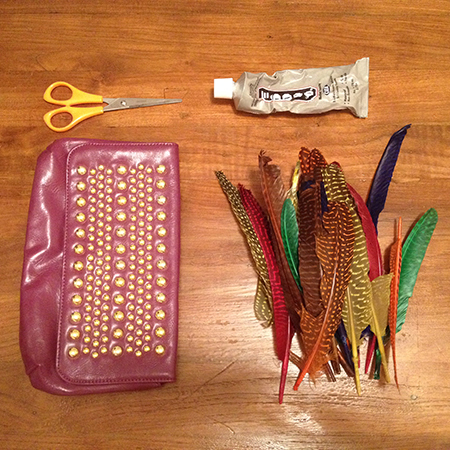 If you're easily put off a
DIY project
because of the massive list of things you need, you'll love this.
All you need are an old clutch bag (or fabric tote if you prefer), feather, scissors and fabric glue - all available from
Hobbycraft
.
Step 1. Cutting the feathers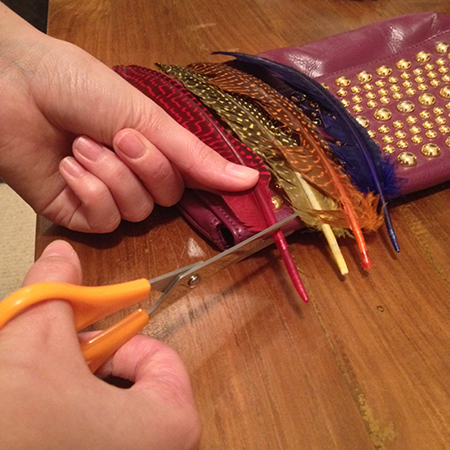 Lay a few feathers
onto the bag to make sure they're roughly the right length, then cut off the quills.
Step 2. Arranging the feathers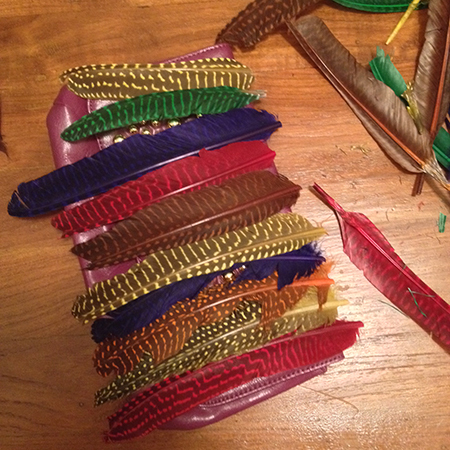 Arrange the feathers along the length of the bag,
alternating colours
and size.
Don't worry if some feathers are a bit long and stick out, the less perfect the better.
Step 3. Gluing the feathers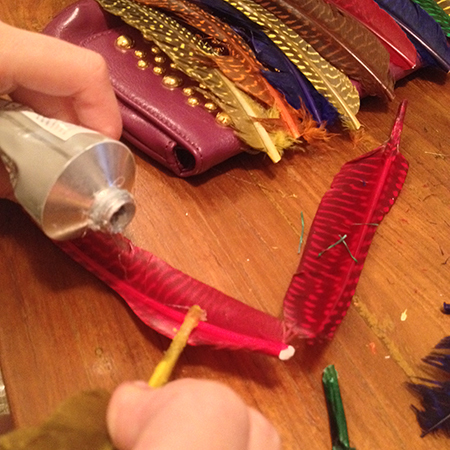 Once you're happy
with the arrangement
, start gluing the feathers, using the quill a spare feather as a tool.
Apply the glue to both
the surface of the bag
and the feather you're gluing.
Feathers are bendy and don't stick very well, so once you're done, put something heavy, such as a dictionary, on top of the bag and leave overnight to make sure it sticks.
And voila! Less than 30 minutes later you'll have yourself a feather clutch bag
other festival goers
will be mega jealous of.
DIY craft & sewing essentials
Want to make it? Tweet us the results
@handbagcom
DIY FASHION FIX: EMBELLISHED CLUTCH
DIY FASHION FIX: BOOK CLUTCH BAG
MORE DIY TUTORIALS