We sat down with
Phoebe Lettice-Thompson
, who's come a long way since her two series in
Made In Chelsea
.
With
a collection for Illustrated People
available from 26th May and photographs appearing on
My Daily
and
The Huffington Post
, Phoebe Lettice has no regrets about leaving the show.
So, what can this lovely lady tell us about her handbag history?
What handbag do you carry?
"I carry a rucksack - usually carry EastPack but I do have a Vuitton one.
"I broke this lovely
Stella McCartney clutch bag
that I ended up using as a wallet, but now the zip's broken."
Sad for Phoebe.
What do you ALWAYS have with you?
"Water and
sunglasses
- always, sunglasses, especially if i'm going out that evening, you never know where you're going to end up.
In case you have to do a bit of a shuffle on the way home. You know, you've slept at your friends and feel awful."
Other essentials include Carmex lip balm, a hairbrush, and
Chanel number 5 perfume.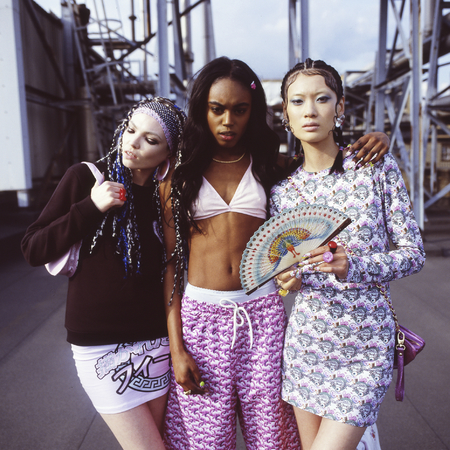 Tell us your best handbag story...
"I was at Benicassim about six years ago and I went inside the portiloos at the
festival
, turn around and my lovely leather handbag - a little across the body one to hold the vital stuff in - just fell into the big pile of waste.
And it just looked so pretty on this pile of shit. My lovely handbag, sitting there.
So I reached in and got all the stuff and just left the handbag. C'est la vie!"
Is your handbag a temple or a dumping ground?
It seem Phoebe is not one for keeping her handbag in order.
It's always full of "fallen out almonds, sweets, paper clips, hair clips…remnants of life.
I'm not one of these people who
keeps their handbag clean.
The worst thing was when a bronzer broke in my handbag - I don't wear powder anymore, I was so angry."
The drama of
spilt makeup can be traumatising
and Phoebe accepts her lot as the scruffy type.
"I don't trust myself with
cream handbags
- I'm so on the go all the time - this is my look: dirty."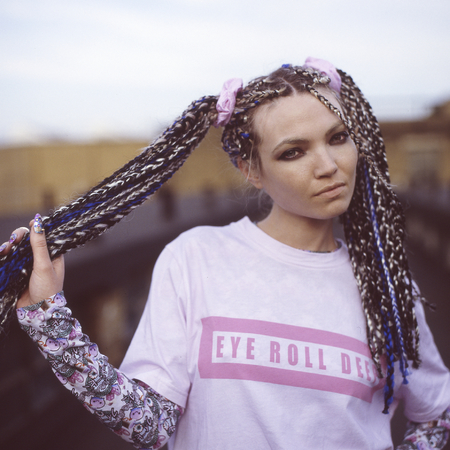 The collection is
available online
on 26th May, prices start from £35.
PHOEBE LETTICE'S COLLECTION IS MORE THAN MADE IN CHELSEA
ALL THE MADE IN CHELSEA GOSSIP AND NEWS
MORE FASHION NEWS AND INTERVIEWS