We caught up with Dannii Minogue while she was filming the new series of
Britain and Ireland's Next Top Model
in sunny Barbados to talk about health, fitness and her new role as the face of
a2 milk
.
Before we let Dannii get back to the white sands and Tyson Beckford's abs (soooo jealous!) we couldn't resist asking her exactly what's in her handbag.
Take a look at Dannii's tell-all answer below...
"I am currently carrying a clutch bag that I bought from the Grafika Boutique in Abu Dhabi but it's by a Dubai label called Nitiz. It's not made out of leather, but it has two different tones of vinyl. I know that doesn't sound very glamorous, but it's covered in gemstones! It looks like the bag is wearing a piece of jewellery.
I went to the Grand Prix in Abu Dhabi and there was a gifting suite and they invited me in to choose some pieces and I was like 'YEEESSS!'. It was really cool because instead of having gifts for the sake of it that you could just as easily buy at home, they had made it all about local artists and talent. They gave me this amazing bag and now I get stopped all over the world by people who want to know where I got it from. Hopefully that helps the local designer."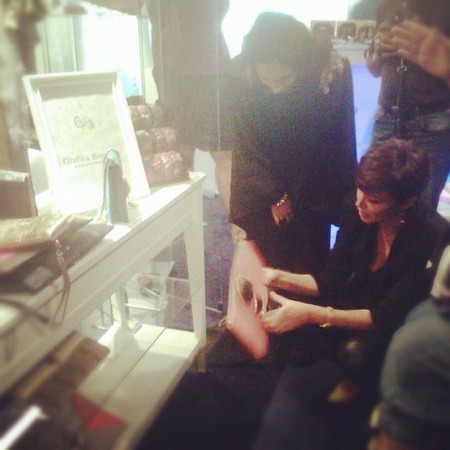 "My bag is a complete mess. There's a bit of local currency in here, which doesn't seem to be lasting very long! When the hotel maids change the room at night they put these cute little cards on your pillow, it says "Old time Bajan sayings". The one I have in my bag says, "everything that comes to the mind is not for the tongue" and after that it says "we wish you a restful night"."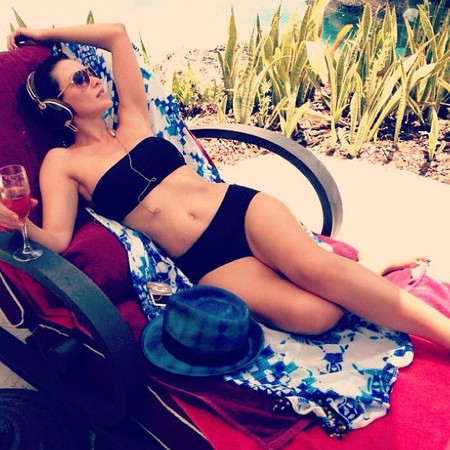 "I have my iPhone and some SPF lip balm, my room key which is an actual key rather than a swipe card. I have my rental car key. I found the coolest Jeep with no doors that's hard to get in and out of – not elegant at all! I'm going to miss the car when I get home."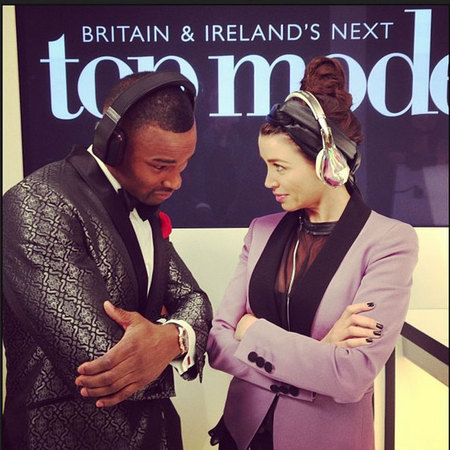 "I always have my phone on me and Tyson and I have been ridiculously stupid on Instagram since we've been in Barbados. Dude, if I have pictures of Tyson Beckford in my phone, I am sooo going to Tweet it!
I went to this shop and bought all these fancy dress items for our wrap party so I'm going to make everyone dress up. I think we're going to be dressed as pirates with hats. The photos will be hilarious. Sometimes I think, "should I tweet this picture out or shouldn't I"? But I think when you ask yourself a question the answer should always be YES!"
Dannii is the face of a2 Milk in the UK. To find out more take a look at our health and fitness interview with the lovely Dannii
here
.
What do you think?
THE LATEST: LOUISE ROE HANDBAGS AT STYLISTPICK
SUMMER BAGS: LOUIS VUITTON'S PÉGASE 45 CASE
SUMMER HANDBAG ESSENTIALS - GOT EVERYTHING?