The new
Kardashian Kollection for Lipsy
hits UK stores this week, so what better time to pick
Khloe Kardashian
's brain for some curvy dressing tips?
With her body the focus of yo-yoing praise and scrutiny, there's nobody better to talk dressing for
you
and doing it with confidence.
So are you ready for Khloe's take on YOLO style?
Course you are.
SHAPE VS TRENDS
"When we started designing our
Kardashian Kollection for Lipsy
we took inspiration from our favourite
runway trends
, and then designed wearable pieces for the everyday girl that loves fashion without taking herself too seriously.
"Our clothes reflect our three individual personalities, so there really is something to suit every girl.
"The most important thing is to choose clothes for your body shape rather than trying to replicate a trend. Kourt, Kim and I understand that not every shape will suit all 3 of us!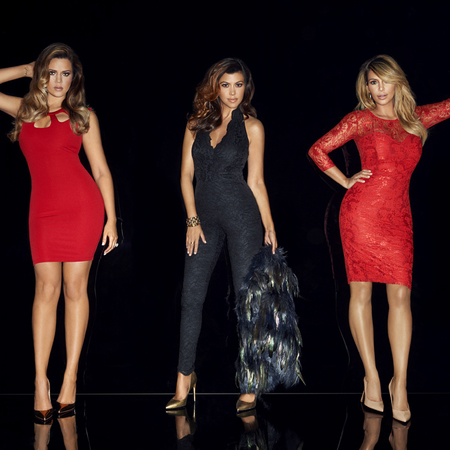 COMFORT FOR CONFIDENCE
"It's really important to feel great in what you are wearing, and that was an important sentiment when we designed and collaborated with Lipsy.
"It was also really important to incorporate show-stopping wardrobe staples that are guaranteed to turn heads and boost any girls' confidence!
KARDASHIAN STYLE
"My favourite piece is the leopard print pencil skirt. Kim and Kourt loved the bold leopard print and I wanted to add some edge with an exposed asymmetric gold zip.
"I'd wear it with the gold chain and PU trim cami for a chic day look. I also love the trophy jackets this season…check out the metallic sequinned biker!"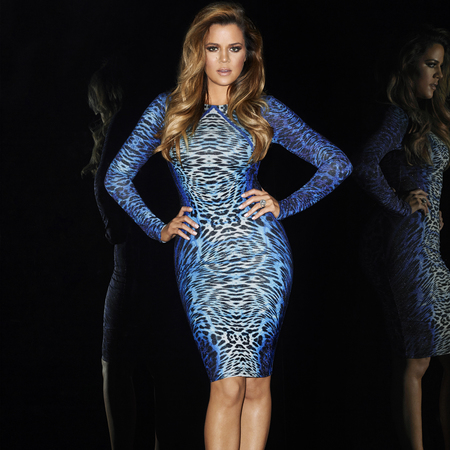 PICS: KIM, KHLOE AND KOURTNEY MODEL NEW KARDASHIAN KOLLECTION
ARE BIG BUTTS THE NEW BOOBS?
READ MORE FASHION NEWS...