To celebrate 25 years of Clothes Show Live, the UK's largest fashion festival, we chatted to the face of this year's show, model Jade Thompson. And she's simply lovely...
Hello Jade, the face of Clothes Show Live 2013. How does it feel to be fronting such an iconic British fashion institution?
I was really shocked when I got asked to do it and obviously very flattered to be part of something so big! I was also so excited as I've modelled at Clothes Show Live prior to doing the campaign this year and I've always really enjoyed it. It is a fantastic experience.
What are you going to be doing at the show this year?
I will be appearing on stage in the Alcatel One Touch Fashion Theatre which is hosted by Henry Holland. It is amazing in there so I can't wait.
Clothes Show Live is 25 this year. What are your favourite memories?
It has to be the close-knit team of people who work on the show and how everyone involved comes together to put on the best show possible making it an amazing experience for all the visitors. The crowd's always electric and it really gets your adrenaline going. I never actually visited the show when I was a kid, which is unusual, so the first time I went was in 2011 and I bought loads of clothes.
What's your favourite thing about the show?
I love all the outfits that Clothes Show Live stylist Karl Willet brings to the show. Also in the Alcatel One Touch Fashion Theatre, I love the huge stage and the story behind the show which this year is A Weekend in the Country. It's also really fun getting all made-up before going on stage and there's always an amazing atmosphere backstage before the first show.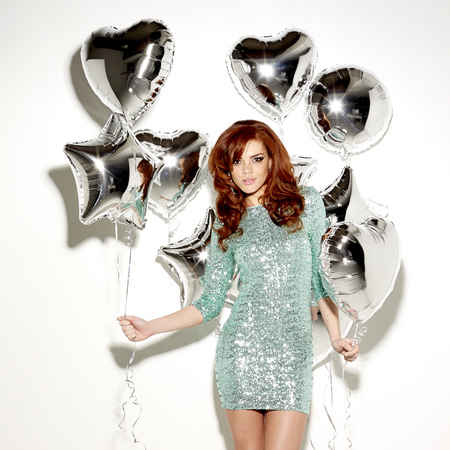 What are you most looking forward to at the show this year
?
I think there will be a really great buzz at the show this year because it is the 25th anniversary so I am looking forward to that as well as just seeing all the fans of Clothes Show Live. Britain and Ireland's Next Top Model will be at the show again this year so, of course, I am really looking forward to seeing that too.
This year's Clothes Show Live is at the NEC Birmingham from 6-10 December 2013. To get tickets visit
clothesshowlive.com
or call 0844 581 1256.