It's not just the clothes that are key to being a super
successful fashion blogger
,
Style Bubble's
Susie Lau
reveals that you need a good tech set up too.
We caught up with the
the street style star
and
woman behind the super stylish blog
, at the
Ebay Collections launch
.
Susie let us rummage inside her gorgeous printed
Meredith Wendell backpack
to snoop out all her top
portable tech essentials
.
Lau confessed she
loves backpacks
because she carries a lot with her when working on the go, and then she uses a handbag when
out on the town.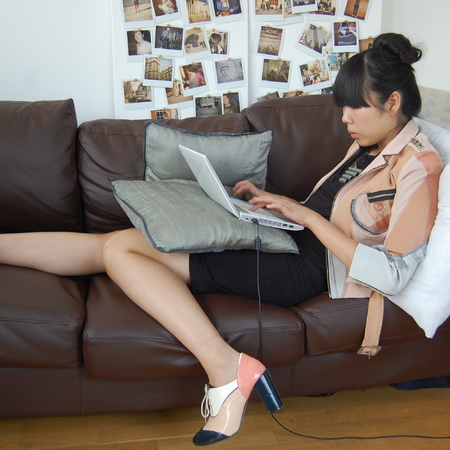 There's lots of kit needed to be a blogger on the move. First off, Susie doesn't own
an iPhone
so she keeps spare batteries for her multiple phones.
Her portable keyboard,
an iPad
,
a pretty little case
with all her SD cards, and
other tech bits
are her blogger essentials.
Susie never goes anywhere without
her trusty headphones
because she says, you just never know when you might need them. We couldn't agree more.
When it comes to beauty essentials, her eye drops are always in there, plus a
Chanel lip balm
because her lips tend to get really dry.
Wallets
aren't really her thing - she just carries her
bank card
and oyster card. She also admits that she doesn't even carry ID, saying that it's quite a worrying thought.
When it
comes to snacks
, she's not that prepared and usually just grabs whatever when she's out and about but
a bottle of water
is a definite must for walking around.
Susie's one
busy bee
afterall.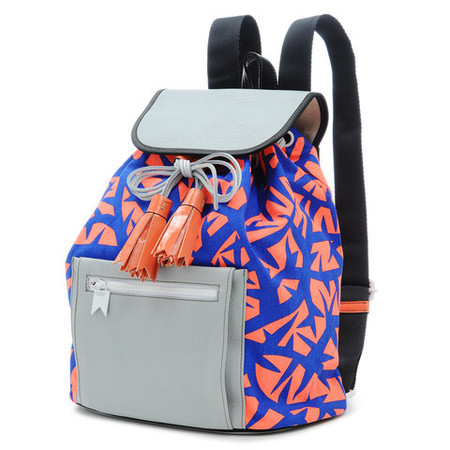 Tweet us what's in your handbag at
@handbagcom
, and follow us on
Instagram
for our latest #HandbagSpy pics.
You can find and follow Susie Lau's eBay Collections on www.ebay.co.uk
WHAT'S IN MY HANDBAG: LIBERTY LONDON GIRL'S STYLE ESSENTIALS
WEARABLE TECHNOLOGY TRENDS THAT MAKE LIFE EASIER
MORE WHAT'S IN MY HANDBAG
LOTS MORE ON HANDBAG.COM