We caught up with British model and It girl
Poppy Delevingne
at
the launch of her new GHOST Eclipse perfume campaign
, to find out just what she keeps in her designer handbag.
Ready to rummage in her lovely Prada tote?
What's in your Prada bag Poppy Delevingne?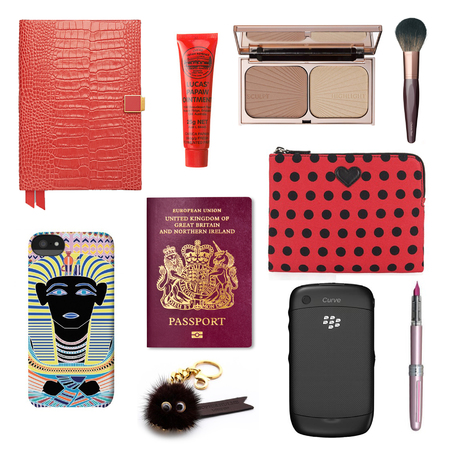 An iPhone and a Blackberry - no she's not a player, Poppy keeps her
iPhone tucked into a Mara Hoffman King Tut case
for apps and general use, but loves the good old Blackberry for emailing.
Charlotte Tilbury Film Star Bronze and Glow
bronzer and brush
- she hates feeling pale.
Poppy uses two separate
Smythson diaries
. One's for her wedding planning and one for normal day to day use with her initials embossed on it from her agency,
Storm
. She's got a
pink fountain pen in there too
. A girl's gotta be organised.
Her passport
is always close at hand just in case she gets a call from her publicist Charlie, saying she needs to be at the airport in an hour and a half. Now we're really jealous!
She loves using
Lucas' Papaw Ointment from Australia
which is great
for lips, eyelids and cheeks
. It's all natural too.
House keys on her personalised 'Popdog' keyring, along with a
furry Sophie Hulme bag charm
called Duncan.
A
Katie Grand Loves Hogan
zip pouch is currently acting as Poppy's purse, because she's been travelling and has a whole
mix-match of currency going on
.
Poppy Delevingne's handbag essentials
Apparently, Poppy's friends call her Mary Poppins, because she's always pulling out all sorts (we like this lady).
Along with the typical bits, Poppy said she always carries a camera because she love taking pictures, plus an iPod with all her tunes on it.
While we were delving however she also found a bra, which apparently isn't that weird an occurrence!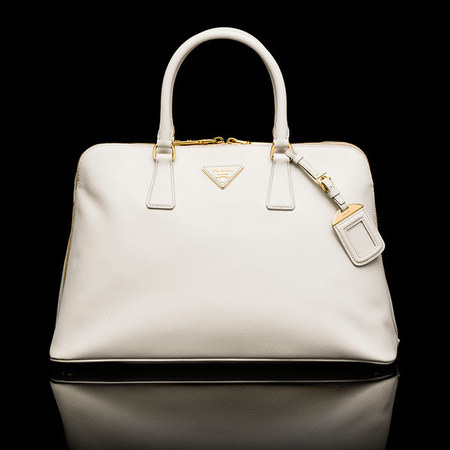 For more details about the new GHOST Eclipse fragrance,
check out our interview with Poppy at the launch
.
Tweet us your own handbag essentials
@handbagcom
, and follow us on
Instagram
for all the latest #HandbagSpy pics!
WHAT'S IN MY HANDBAG: DANNII MINOGUE'S BEAUTY SECRETS
THE MOST ICONIC PRADA BAGS
MORE WHAT'S IN MY HANDBAG
LOTS MORE ON HANDBAG.COM