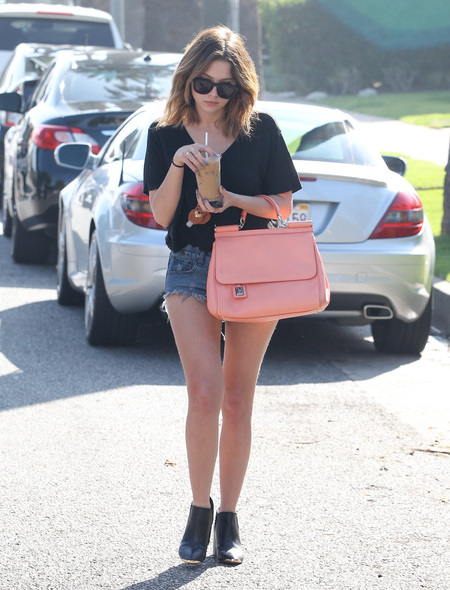 Ashley Benson
looks every inch the Hollywood starlet in her
Spring Breakers
style hot pants and
Dolce & Gabbana
handbag.
The
Pretty Little Liars
actress kept the look a whole lot classier than the character she is best known for - she's wearing more than a
bikini
for one thing!
The 23-year-old is a big fan of her peach, pink D&G Miss Mama satchel handbag.
She looked as LA as it gets with the
sunglasses
and the
Starbucks
.
Anyone else want to be in
sunny America
right now?
ASHLEY BENSON CAUSES CONTROVERSY BY JOKING ABOUT AMANDA BYNES
YOU WANT TAYLOR SWIFT'S D&G BAG, DON'T YOU?
MORE CELEBRITY HANDBAG NEWS AND SHOPPING INSPIRATION