Jared Leto
,
Amy Adams
,
Lupita Nyong'o
,
Cate Blanchette
,
Sandra Bullock
and more hit the Oscar Nominees Luncheon yesterday, causing a fashion ruckus on the red carpet.
Here's our question. Despite everyone being a red carpet pro, did the longhaired
30 Seconds To Mars rocker
outdress everyone there?
Jared Leto in his gold Saint Laurent blazer
Teaming his gold blazer with a black shirt, pink pocket square, purple socks and shimmery shoes,
Jared Leto
killed it.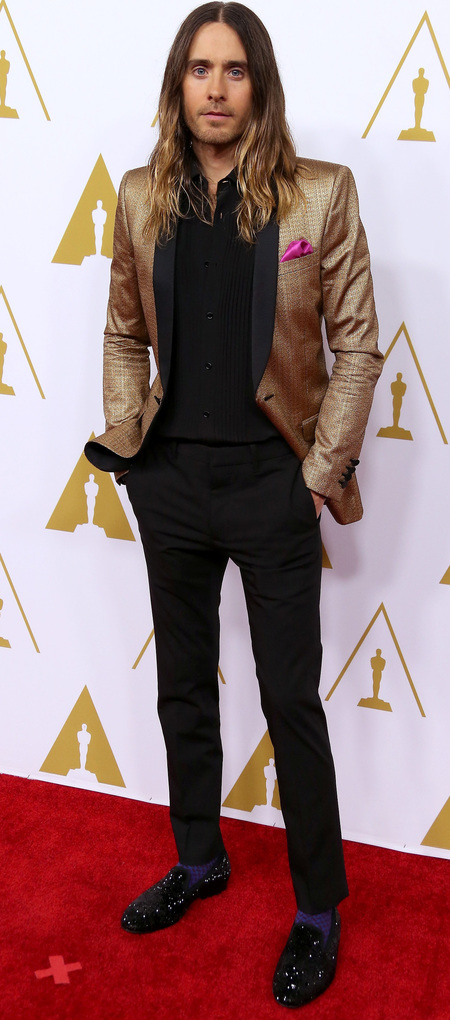 Amy Adams in her Elie Saab red shirt and trousers
Since starring in
American Hustle
, Amy Adams has really committed to the 70s vibe. For better or for worse.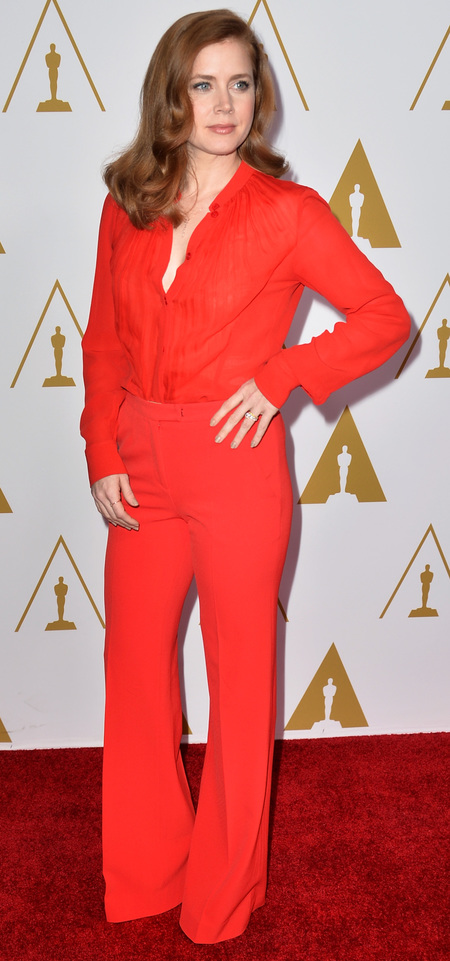 Sandra Bullock's Stella McCartny printed dress
Sandra Bullock
in contrasting Stella McCartney prints sounds awesome on paper. A little flat in real life?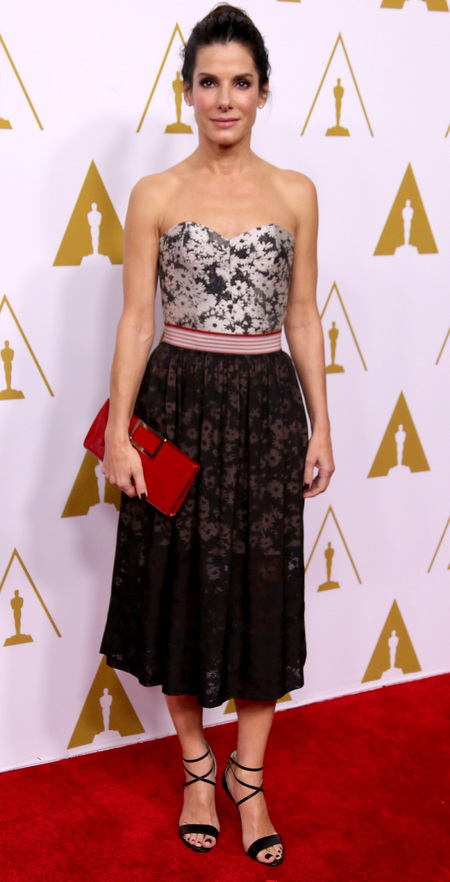 Lupita Nyong'o's Christian Dior floral print dress
We've come to expect
great fashion things from Lupita
, but even in Dior we think she was outshined by Jared Leto.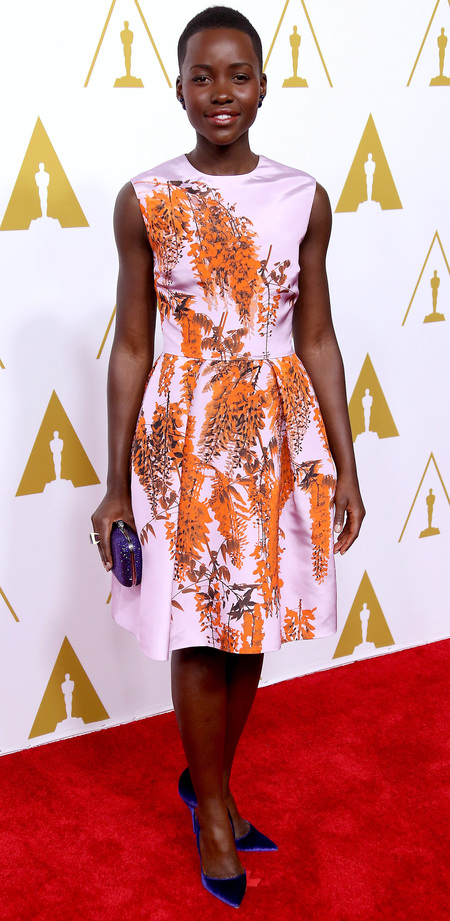 We know where we're at with this. What do you think? Tweet us
@handbagcom
JARED LETO YOU HAVE BEAUTIFUL HAIR
10 GOLDEN GLOBES DRESSES WE NEED TO DISCUSS
MORE FASHION & SHOPPING NEWS