Has
Eva Mendes
revealed the secret to making
Ryan Gosling
her boyfriend?
There's probably a lot more to it than just her wardrobe, we realise, but her new retro inspired clothing collection for
New York & Company
oozes vintage sex appeal.
We'll let her demonstrate.
Flirty floral dresses
Sex-up florals like Eva with flattering cuts and buckets of confidence.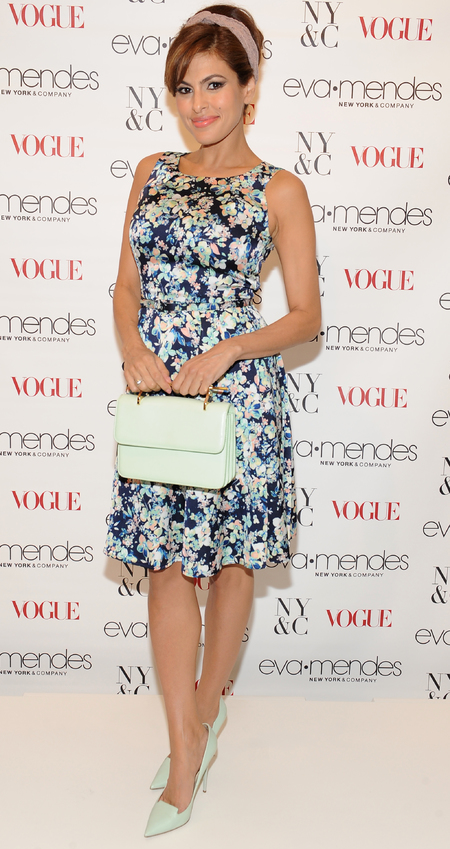 Romantic evening lace
Embrace ladylike lace for spring evening style.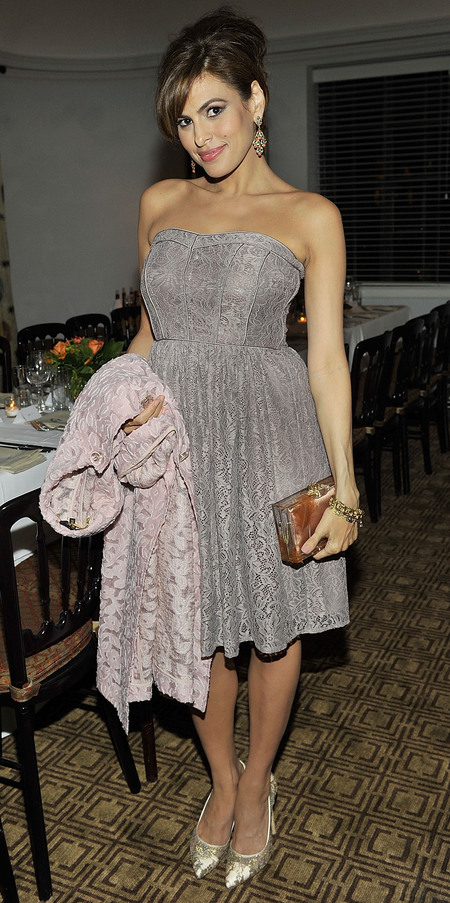 Sexy vintage workwear
Who says workwear has to be boring
? Play with retro shapes for an Eva update.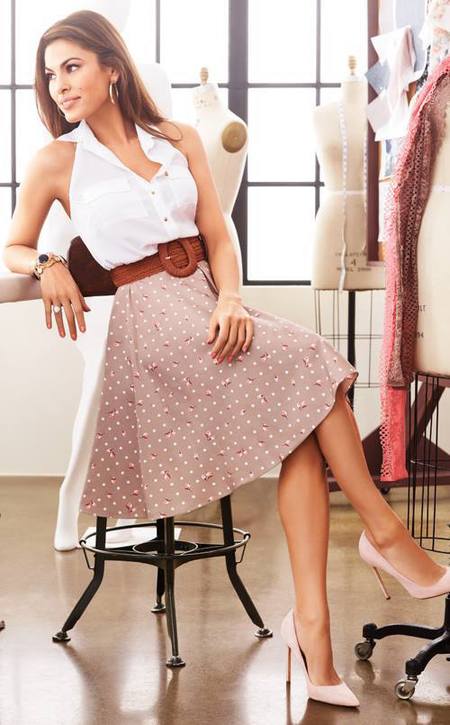 Figure hugging bodycon
There's always room in your wardrobe for
more bodycon
. Make it more wearable with a skirt and blouse.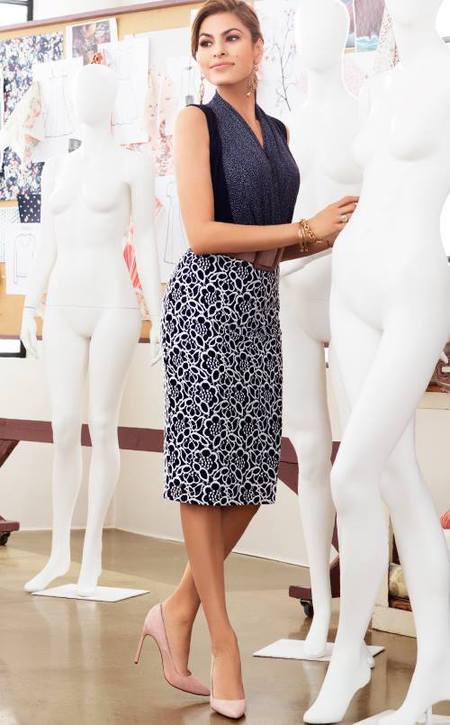 Retro pretty polka dots
Office, weddings, dinner dates - the possibilities for this dress are endless.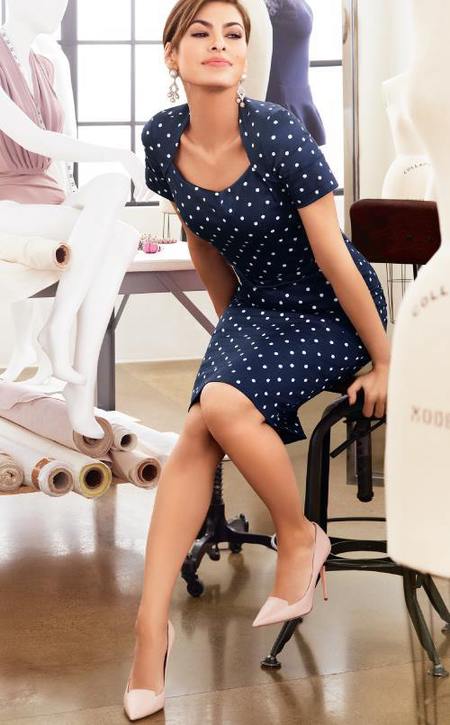 Love it all? Unfortunately, New York & Company doesn't yet ship to the UK. But we'll let you know as soon as a UK retailer picks it up!
Tweet us your favourite Eva Mendes piece
@handbagcom
HEY GIRL, WHERE'D YOU GET THAT RYAN GOSLING T-SHIRT?
EVA MENDES IS HONOURED AT THE ICONS OF STYLE GALA
MORE SHOPPING AND FASHION NEWS