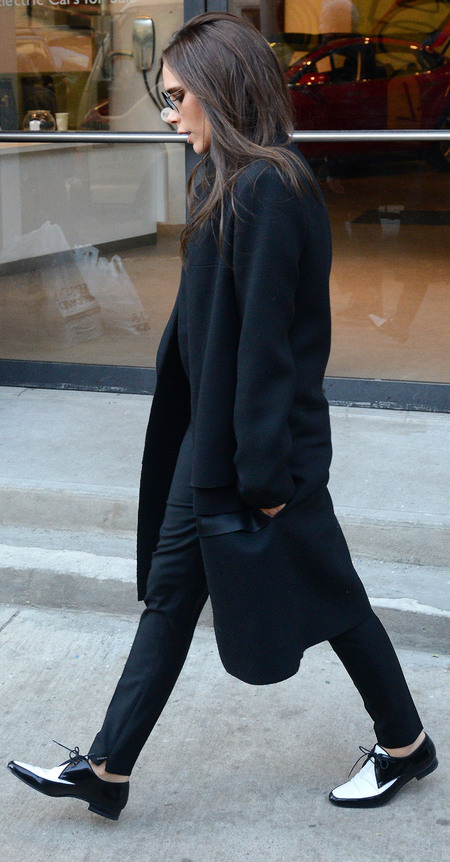 Victoria Beckham
hit the streets of New York City in flat shoes yesterday. That's right folks, a pair of flat soled brogues by Saint Laurent, decked in
this season's monochrome colour trend
.
But while we know that snippet is news enough, there's more on the VB shoe front. Yes, it's a crazy day.
Talking to
Fashionista.com
at
New York Fashion Week
, Victoria confirmed that her next design project will indeed be a VB shoe collection, expected to includ not only heels, but flats too.
Victoria Beckham on her shoe collection
"You know, I do want to start a shoe collection. If anybody here is a shoe designer, please do come and see me!
"I definitely think shoes is probably the next category that I'll look at going into; it's quite a competitive category but I would love to go into [it].
"I actually work with Manolo Blahnik on the shoes for my show every season and working with him is remarkable.
"I wouldn't just want to do a signature shoe — I'd have to make sure I'm working with the right factories, do a flat…"
So what do you think of that? Victoria Beckham shoes to match your VB handbag? Tweet us
@handbagcom
VB ROCKS HER OWN NEW SEASON CLUTCH AT NYFW
DESIGNER HANDBAG TRENDS AT NEW YORK FASHION WEEK
MORE SHOPPING & FASHION NEWS