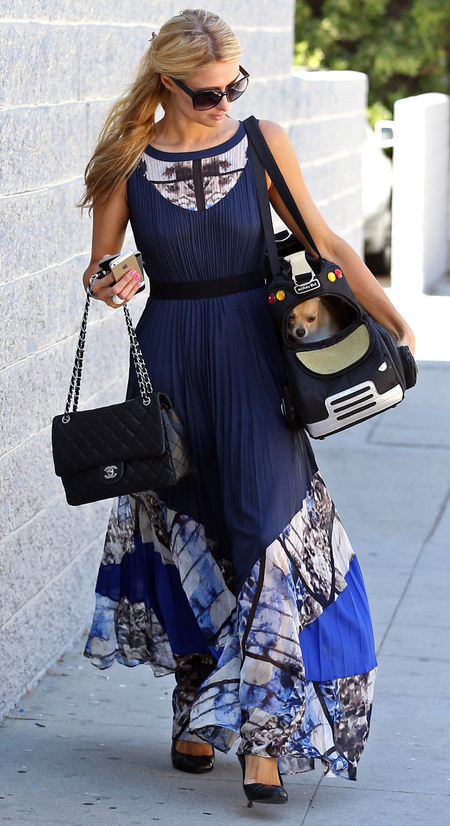 Paris Hilton
's major claim to faim? No not the video tape, the other one? Yes, carrying around
small dogs in her designer handbags
. Well, after a brief stint doing some other stuff which we know nothing about, it seems the hotel heiress is back to doing what she does best.
Only this time, she's
taking much better care of the handbags
. Phew!
Hitting the shops in LA yesterday, Paris kept her tiny dog Peter Pan a safe distance from her
quilted Chanel bag
, with a cute pet carry case shaped like a car.
Torn as which to look at for longest? The dog or the Chanel? Us too. So here's
more cute animals posing with fancy handbags
.
Cute animals and designer handbags
Tweet us your own cute pics of animals and handbags (no cruelty please!) to
@handbagcom
AND THE CUTEST CELEBRITY PET IS...
IS THAT A GOLDFISH BOWL HANDBAG?
MORE HANDBAGS, SHOPPING AND FASHION NEWS