When it comes to handbags, we were understandably excited about Miu Miu at
Paris Fashion Week,
and this year for Autumn/Winter 2014, they kept things simple.
Shapes were old fashioned, with both
vintage ladylike styles
and
90s
rectangles.
Colourful leather and silver hardware kept things looking more 21st Century - that and
the new way they were slung
over shoulder like a backpack.
Purple ladylike handbag
Clip fastening will forever have old fashion connotations, but the purple leather keeps this looking fresh.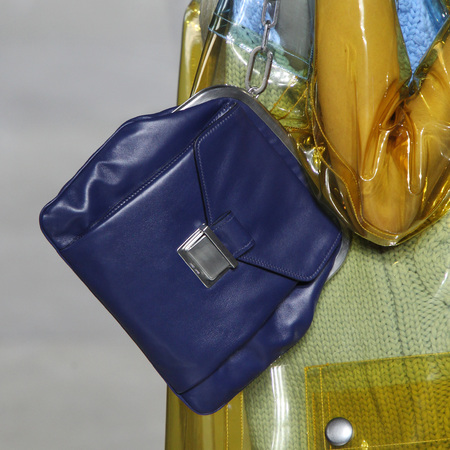 Yellow mini handbag
This shape reminds us a little of the
classic Fendi Baguette
and instantly takes us to a 90s place. We love the bright yellow.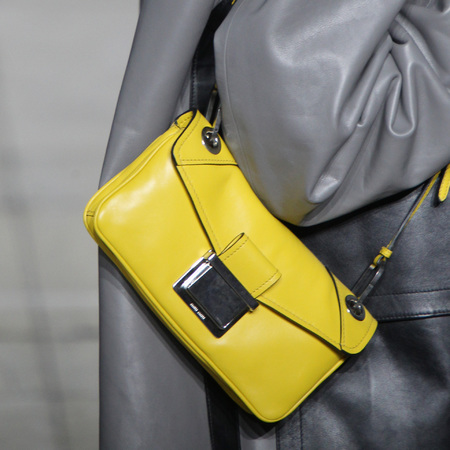 Red satin handbag
Another clip fastening and this time the bag is satin! Grandma may want to borrow it, but she may have to get in line.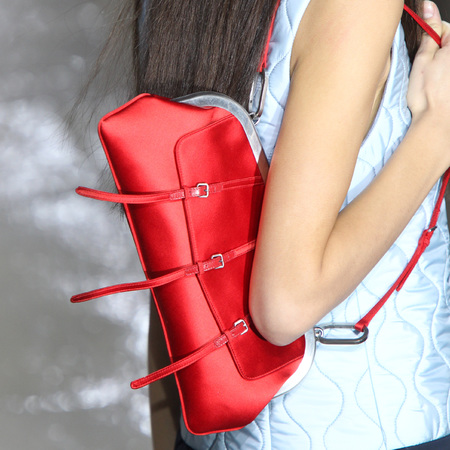 quilted ladylike handbag
We love a bit of quilted leather and in black this bag looks like it would fit right into any wardrobe. Just like that.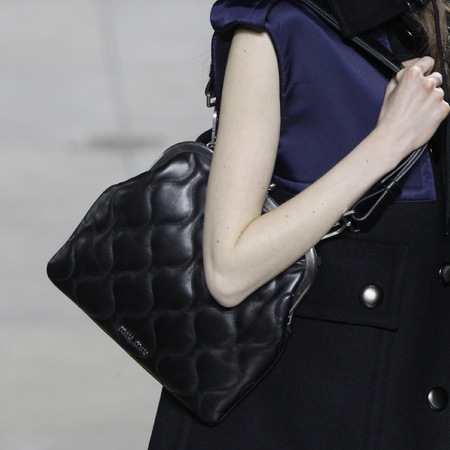 Black leather handbag
This one seemed the most 90s, would go well with an old Calvin Klein dress kind of bag.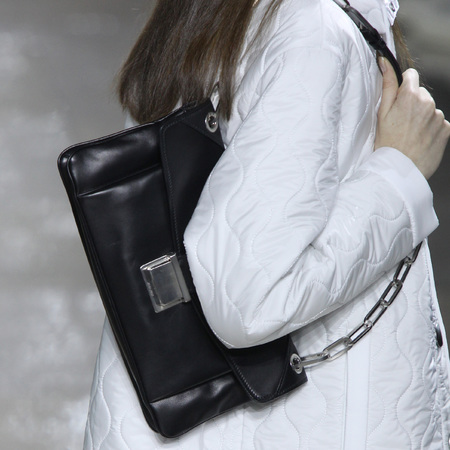 What do you think, simple chic or simple boring? Tweet us
@handbagcom
GIRL BAGS GO MANLY AT LOUIS VUITTON
CELEB BAG STYLE AT PARIS & MILAN
MORE FASHION AND HANDBAG NEWS