Think you've seen
Beyoncé
in a
sexy leotard
? Queen Bey and Jay-Z have kicked off their
On The Run joint tour
, and in the words of
Bachman–Turner Overdrive
, you ain't seen nothin' yet.
Custom-made by
Versace
(yes,
Donatella is involved and now you see where this going
, don't you?), Beyoncé opened the show in a bum cheek flashing fishnet bodysuit, complete with plunging zipper and sequinned balaclava.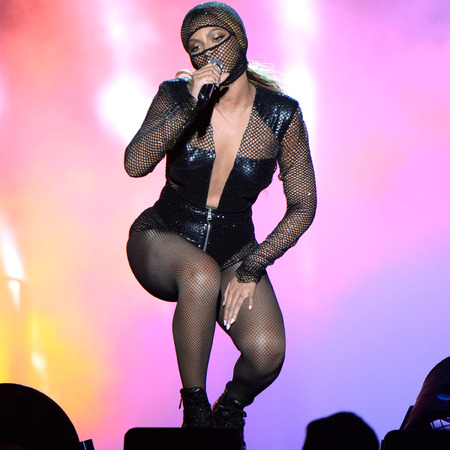 Then came the gold leotard that somehow managed to combine
all things Versace
, into one scrap of lycra. The Medusa heads, vivid colours, leopard print, gold chains, Greek keys. Plus a black beanie finished with
the Versace Medusa medallion
. Gangster.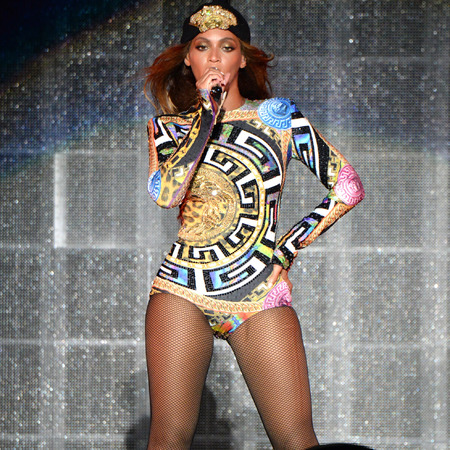 For
Baby Boy
, things got serious. Bum-less leotard kind of serious.
Then to finish-up? A sexy police woman outfit designed by Diesel of course, cut from frayed denim and completed with another plunging zipper.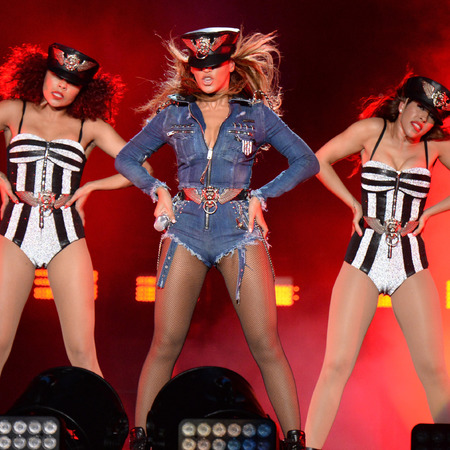 Alongside all the sexiness, Bey and Jay did get sentimental on the crowd too, flashing the audience
a never seen snippet of their wedding video
.
What do you think? Here's a taster from the opening show in Miami Gardens, just in case you're not already gutted you weren't there.
Beyonce & Jay-Z On The Run Tour
Tweet us your thoughts
@handbagcom
Best and worst celebrity leotards
BEYONCE'S LIKE, WHAT FAMILY PROBLEMS?
WHY BEYONCE WAS REALLY DRINKING WATERMELON
MORE FASHION AND CELEBRITY NEWS