When it comes to handbags, all eyes are on
Louis Vuitton
at
Paris Fashion Week,
and this year for Autumn/Winter 2014, things took a masculine turn.
With autumn browns galore and
the classic monogram
print across the collection, LV was keeping things old school.
The vintage vibes extended to the shapes as well, with box structures and masculine bowling bags.
From boarding school, to the war - this is harking back to an age way before
the 90s.
Monogram box bag
It doesn't get more old school than this metal detail box bag. From the engraved gold panel to the brown leather, this makes us want to smoke a pipe.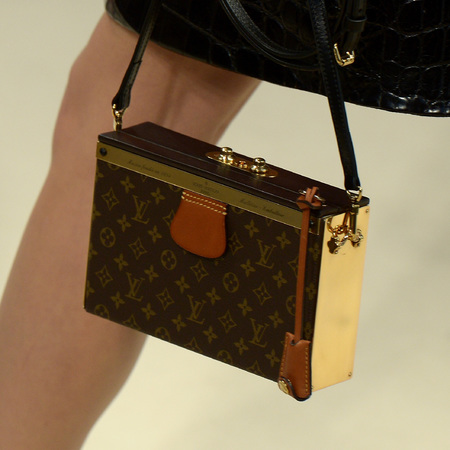 Canvas and leather bowling bag
The canvas overlay on this bag, is reminiscent of an old war tent and we love it.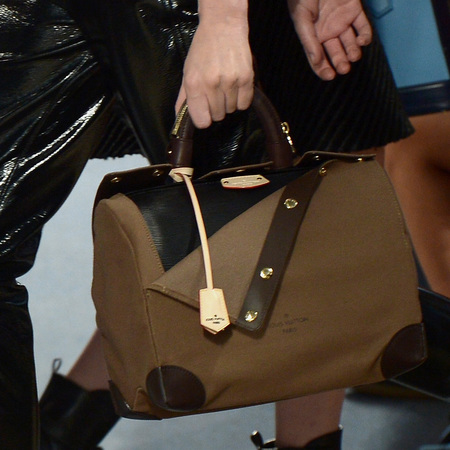 Monogram slouch clutch bag
Another season, another clutch bag. Louis Vuitton are really playing around with proportions here. We're confused, but we're OK with it.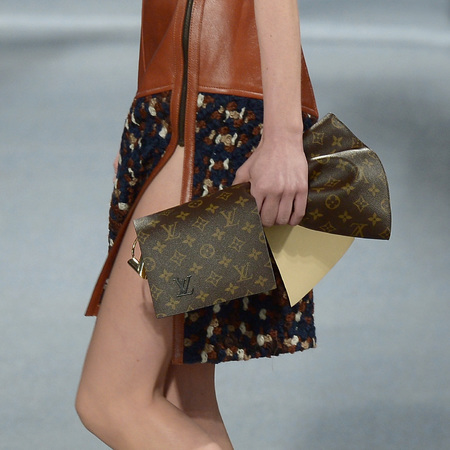 Orange box bag
There's something about this mini box bag that takes us to an Enid Blyton era. Lashings of ginger beer all round.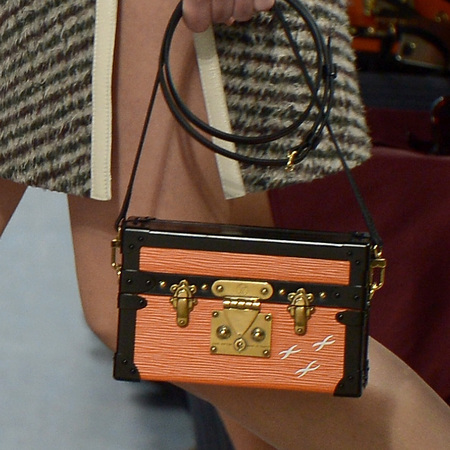 Red croc bowling bag
A similar shape, in a totally different fabric. Louis Vuitton lets the croc do the talking.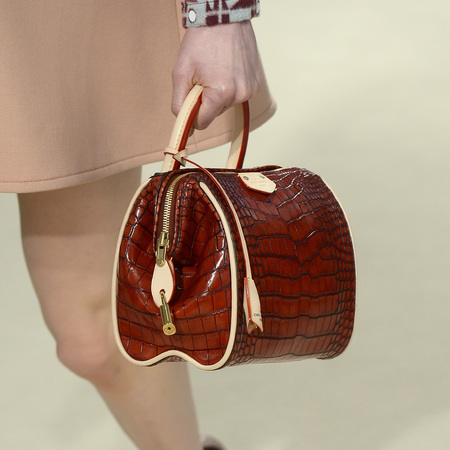 Which one's your favourite? Tweet us
@handbagcom
BEYONCE, NEW LOUIS VUITTON HANDBAG?
CELEB BAG STYLE AT PARIS & MILAN
MORE FASHION AND HANDBAG NEWS