A shop in
Knightsbridge
that was thought to have the biggest single collection of
Hermes
handbags in the world, has been robbed.
Thieves reportedly took £150,000 of
Kelly and Birkin bags
in broad daylight from the Designer Exchange in Chelsea.
The shop owner has had a few choice words for the police, who he claims were "lacklustre" and disinterested.
In a statement Dominic Durante said, "We and all the other stores in
the Royal Borough of Kensington and Chelsea
can continue to put up barriers to protect our staff, customers and goods, hire security guards and install locked, bullet-proof cabinets.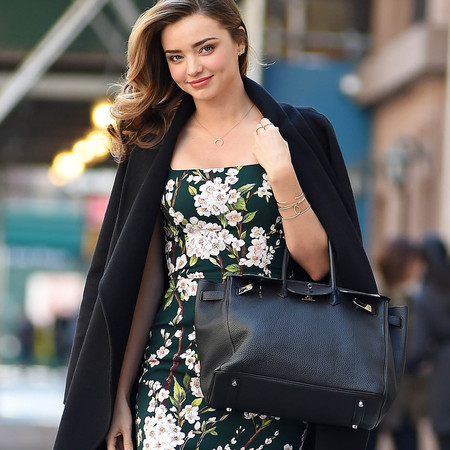 We can continue to expect desperate people to take what they can't afford or take advantage of opportunities that currently are so available.
Or we could think outside the box and tell retailers to open their doors and feel free to allow the world to see, touch and buy freely without risk because everyone knows that the police are outside to ensure law and order."
With no arrests made, it seems likely that anyone looking for a
cheap Hermes bag
may find one that once belonged here, so make sure to
check the sales credentials
if you think you've found a bargain.
You may be safer heading to
Selfridges which is about to stock the French heritage brand in it's new enlarged handbag shop.
Celebrities love Hermes
BRITAIN'S BIGGEST BAG THIEF ORDERED TO PAY UP
ARTIST FEEDS $100,000 BIRKIN BAG TO AN ALLIGATOR
MORE HANDBAG AND SHOPPING NEWS