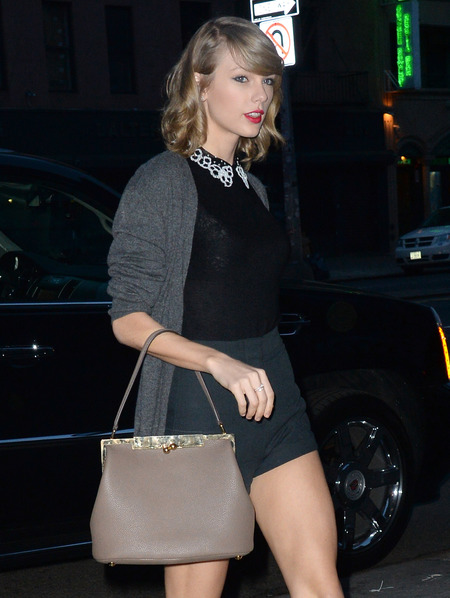 Taylor Swift
has come over all
Kate Middleton
with her latest shopping choice.
The
I Knew You Were Trouble
singer is living by the old adage, if you love something, buy it in every colour.
Like
Kate Middleton and her Alexander McQueen coats
she has made in various colours and fabrics, Taylor has a new D&G bag.
She has been
carrying the same black Dolce number for some time
now and it seems it was time for a beige addition.
With her
demure clothing
we reckon she could be the KMid of the pop world.
Although, Kate probably wouldn't wear
something as sexy as this.
Kate Middleton's New Zealand and Australia Tour outfits
BRADLEY COOPER, TAYLOR SWIFT WANTS YOU
KATE MIDDLETON UPSETS AUSSIE FASHION POLICE
MORE CELEBRITY FASHION AND HANDBAGS