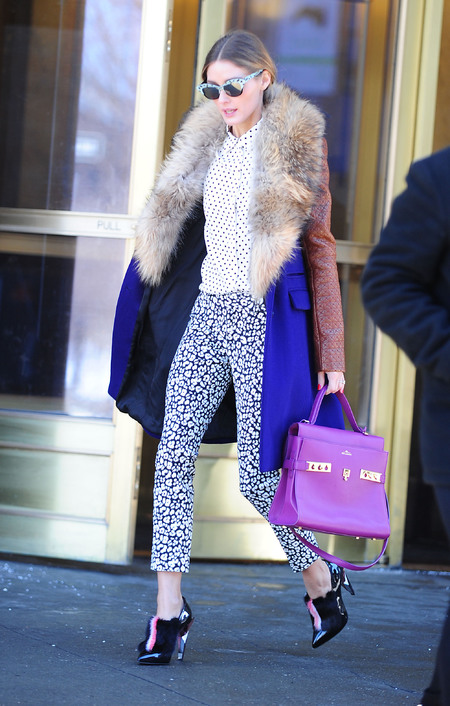 Olivia Palermo
was out showing us all how it's done at
New York Fashion Week
.
With
head-to-toe prints
, statement shoes and a absolutely amazing purple handbag.
At first glance we were sure this was an
Hermes
number, but no, on closer inspection we found it to be Belgian brand Delvaux.
The Tempete GM handbag she's carrying is just Olivia all over, expensive,
classic
, but just jazzy enough to keep us very interested.
Palermo, we are not worthy.
Is it as good as a classic Hermes? Tweet us your verdict
@handbagcom
OLIVIA PALERMO CYCLES IN STILETTOS AT PARIS FASHION WEEK
THE BEST HANDBAGS ON THE NYFW AW14 FROW
MORE FASHION AND SHOPPING NEWS