Anya Hindmarch
's crisp packet bag reached infamy this year after
Solange hurled it at Jay Z in that lift figh
t that shall not be named.
Despite cashing in on the publicity at the time with the advertisement above which says, 'The Crisp Packet clutch: Worth fighting for', the designer has said she isn't interested in celebrities carrying her bags.
"I am not very excited by celebrities. It's the craftsmen who drive me, they are the absolute celebrities in my book. But of course it makes it reasonably iconic," she told
The Telegraph.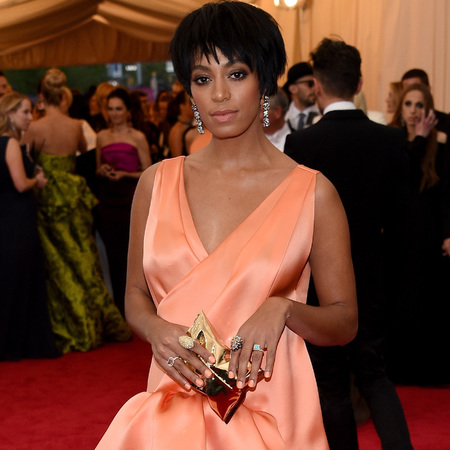 "[The crisp bag] is really complicated to make. We wanted to do a bag that was quite
simple modern art
and was a take on a crisp packet. It is a really, really complex bit of engineering. You have to photograph it and 3D model it and then you make the mould – 10 different moulds per bag."
The actual
bag Solange wore
sits in Hindmarch's showroom, "That's probably why it's a little broken then" the designer explains.
Hindmarch is having an incredibly successful time of late, with
her latest collection
having sold out three times over before having even launched, reports the paper.
Thoughts? Tweet us
@handbagcom
Other celebs who love Anya Hindmarch
WHY DID SOLANGE ATTACK JAY Z?
BEST HANDBAGS THAT LOOK LIKE ART
MORE CELEB NEWS