The
Ashish
for Topshop collection has been the talk of the town for months since it was announced following
London Fashion Week
in February.
The launch date has finally been announced as May 29th and not only will you be able to buy
Lily Allen
's favourite light up Buffalo trainers, but also an LED backpack.
If anyone else had an inflatable plastic rucksack
back in the 90s
, you'll know why we're a little bit excited.
As much as we acknowledge they are kitsch to the max, we still kind of want one.
Is that wrong?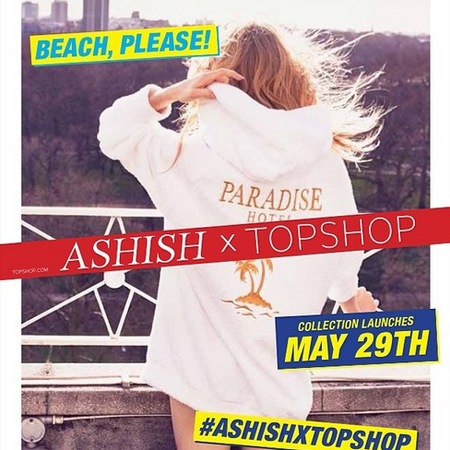 The launch appears to be taking place at Browns Focus - the Bond Street retailer has been a big supporter of Ashish from the start.
They posted this snap to their Instagram with the caption, "#ASHISHXTOPSHOP LAUNCHING AT #BrownsFocus 29/5 10:30!"
The store is pretty small so if their are
Kate Moss levels of hysteria
they may have to shut the street down!
Celebrities who love the 90s
KATE MOSS X TOPSHOP IS OFFICIALLY A SELL-OUT
THE 10 BEST FESTIVAL BAGS
MORE SHOPPING NEWS