Cheryl Cole
's fateful
orange and purple outfit for the launch of X Factor USA
, has gone down in history as one of the biggest
celebrity fashion disasters
ever. Now she's finally told
Elle UK magazine
how she felt about it.
Talking about what she said to Simon Cowell after he
publicly dropped her from the show
, Cheryl revealed the strongly worded text she sent the
X Factor
mogul.
"F**k you, F**k Fox, F**k the orange and purple outfit. F**k the big hair. F**k the UK X Factor. F**k you all. I hate you."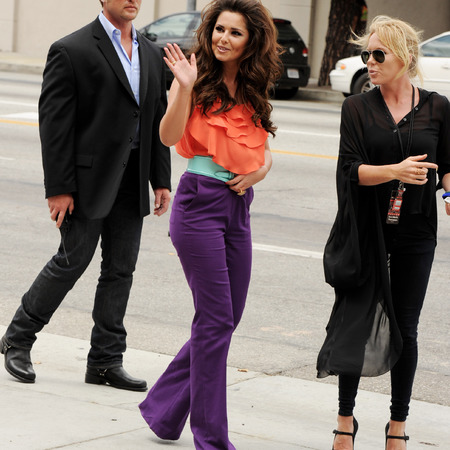 Cheryl also told
Elle
that she no longer blames Simon for giving her the elbow, confessing that she she was
on the brink of a nervous breakdown
.
"Now I can say that Simon was right to get rid of me. I wasn't well in the head when that was going on, so it wasn't going to work. But he wasn't right not to tell me to my face."
Fair play Chezza. What do you think? Tweet us
@handbagcom
Cheryl Cole's X Factor 2014 style
HOW TO MAKE A COMEBACK LIKE CHERYL COLE
CHERYL COLE BUYS HER FENDI A PLANE TICKET
MORE FASHION AND SHOPPING NEWS