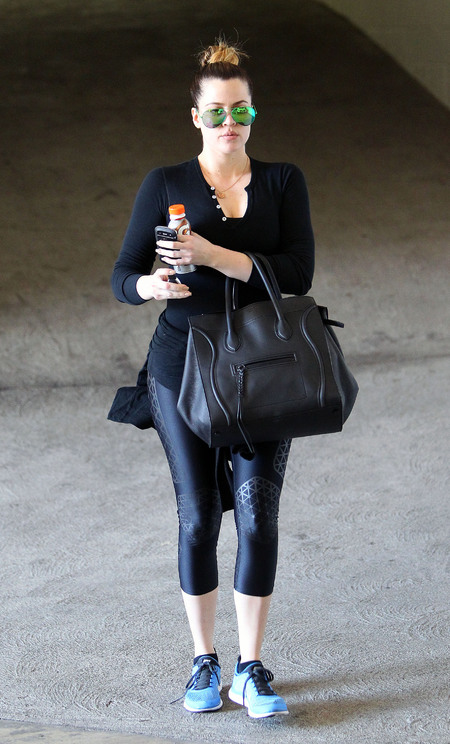 Khloe Kardashian
was spotted strolling out of the gym, yet again - this lady must have buns of steel!
Once we'd stopped feeling bad about the packet of crisps we'd just eaten we couldn't help but notice the serious arm candy.
This isn't the first time we've seen the
exercise nut wearing Celine to the gym
.
This time though, she's gone for the Boston bag. Why not?
We also spotted the protein shake in her hands, yet more proof we need to get on board with
whey protein
, we've only just got our heads around
coconut water.
WHAT'S IN MY HANDBAG: KHLOE KARDASHIAN'S BEAUTY ESSENTIALS
#HANDBAGHERO ALEXA CHUNG'S COCONUT WATER
MORE CELEBRITY HANDBAGS