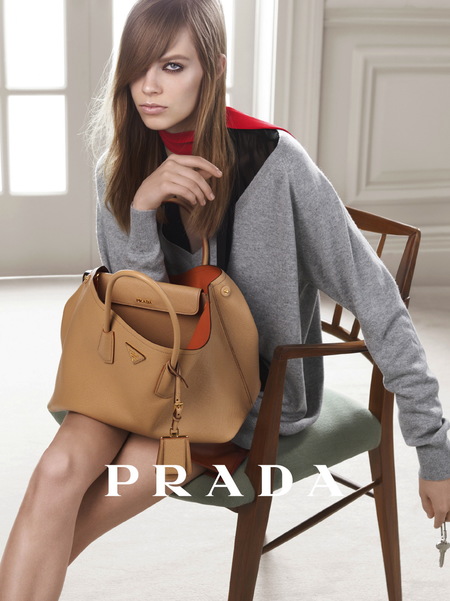 Prada
has unveiled it's
new Spring 2014 handbag
advertising campaign, sidelining model Lexi Bolling with the new Double Bag.
Two designer handbags in one
you cry? Well, kind of.
Though the name suggests an actual doubling-up, the Double Bag is really just a soft leather tote, separated inside by a fixed Prada purse. It's beautiful of course, but perhaps not quite what the name implies.
If you are
in the market for two handbags in one
however, Prada does have another (as yet unnamed) handbag, that
really is
two satchels in one.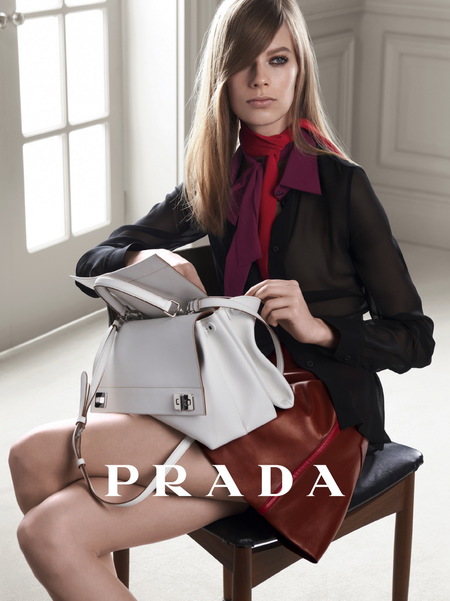 Confused over the naming? Yeah, us too. They are still very lovely though.
Tweet us your thoughts
@handbagcom
CELEBS ROCKING PRADA BAGS
THE MOST ICONIC PRADA BAGS?
MORE SHOPPING AND FASHION NEWS