Awards Season 2014 took over Hollywood once again last night, with the Screen Actors Guild Awards. Cue another 10 dresses we need to discuss.
Amy Adams at the SAG Awards
If we were Amy Adams, we'd wear our hair like this and a dress that colour every day of the week.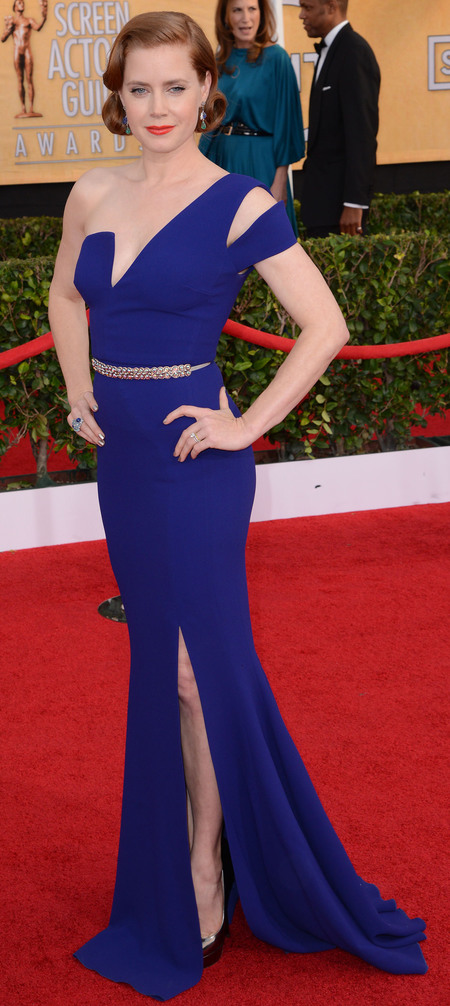 Lupita Nyong'o at the SAG Awards
12 Years A Slave actress Lupita really is storming Awards Season isn't she?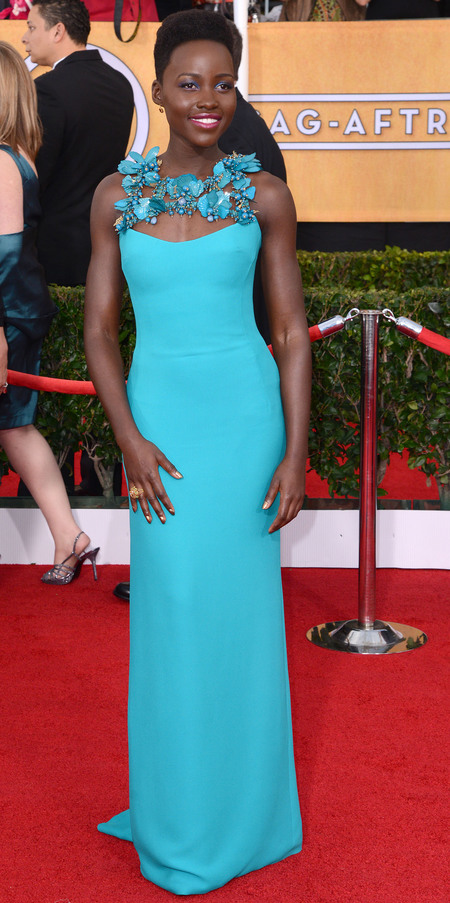 Jennifer Lawrence at the SAG Awards
Jennifer Lawrence and Dior recaptured the magic with strapless sequins. Phew, eh?
Helen Mirren at the SAG Awards
If you invite Helen Mirren to your party, you are going to be upstaged. Fact. Best dressed of the night?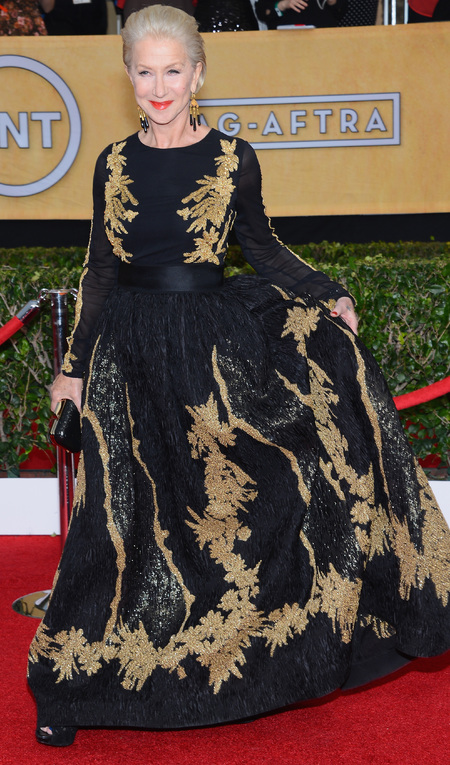 Sandra Bullock at the SAG Awards
Sandra Bullock continued her colour experimentation with some shimmering green Lanvin. We like.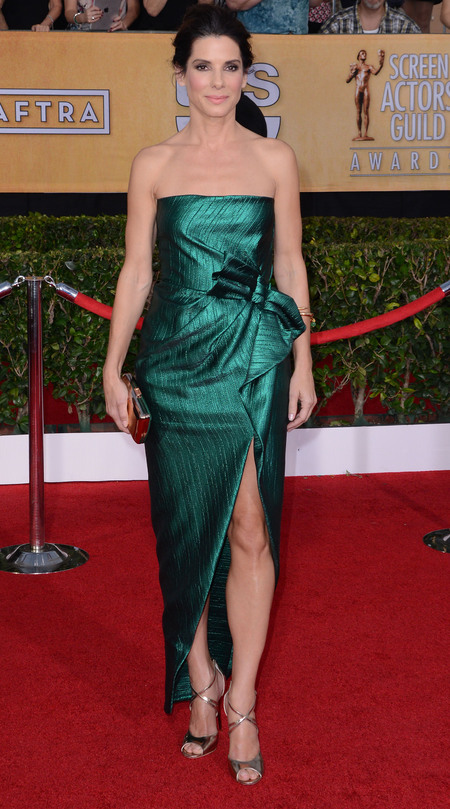 Julia Roberts at the SAG Awards
Julia Roberts, the 1970s called, you and Valentino need to report back right away.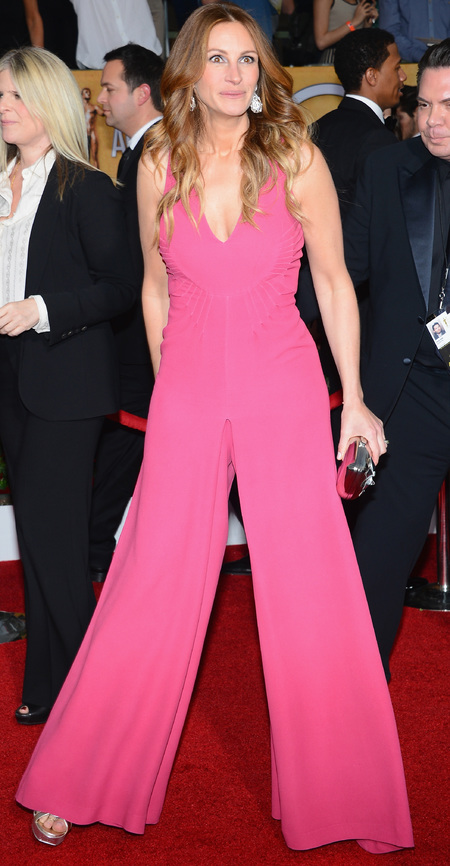 Cate Blanchett at the SAG Awards
Cate Blanchett's Givenchy dress is something we just can't get onboard with. You?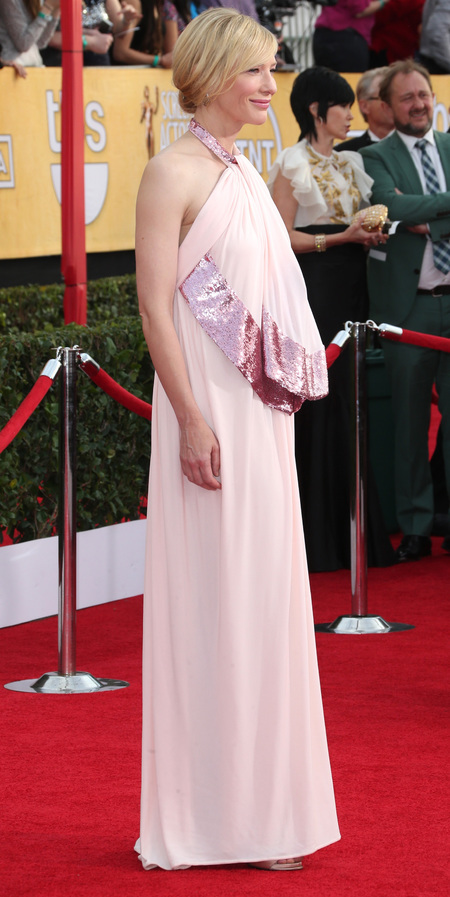 Kelly Osbourne at the SAG Awards
Is purple hair and a purple dress too much?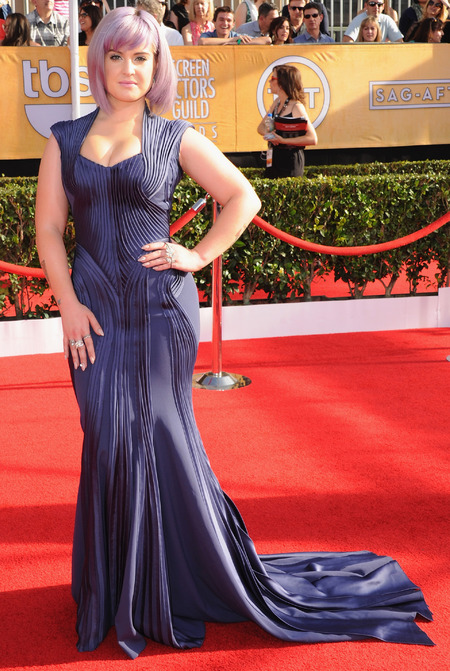 Kerry Washington at the SAG Awards
Kerry Washington ditched classic and went for cool in a crop top and full skirt. We're big fans of the vibe.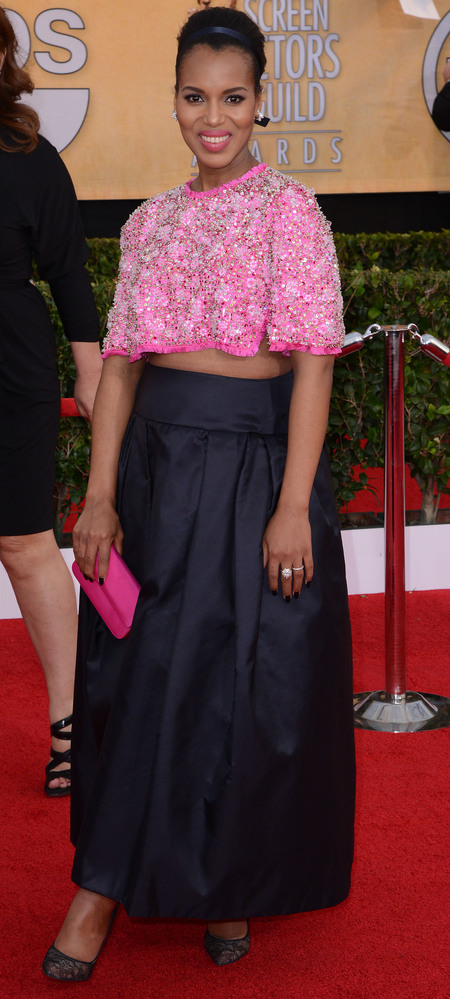 Hannah Simone at the SAG Awards
The New Girl actress reminds us of clouds, ballerinas and pretty things. But in a good way.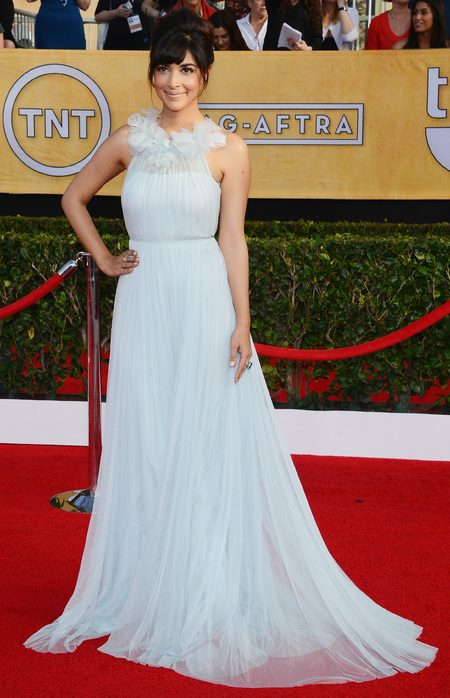 Malin Akerman at the SAG Awards
For trying something a little bit different and looking amazing, we salute you Malin Akerman.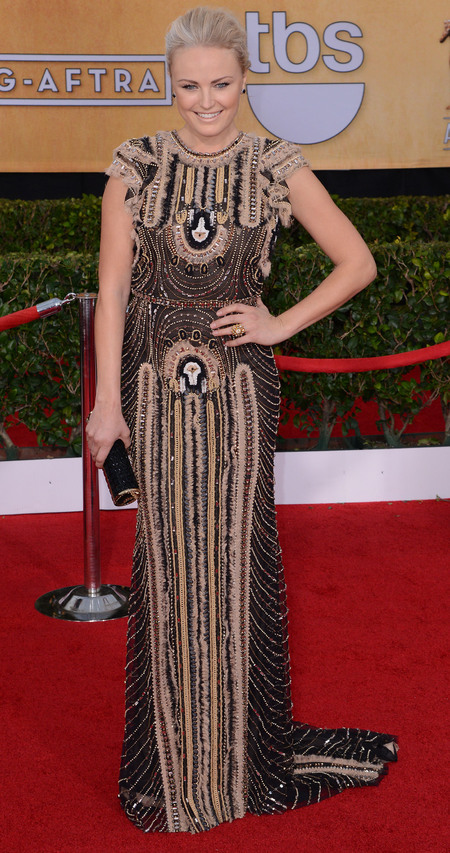 GORGEOUS AWARDS SEASON HAIR & MAKEUP
10 GOLDEN GLOBES DRESSES WE NEED TO DISCUSS
MORE FASHION NEWS