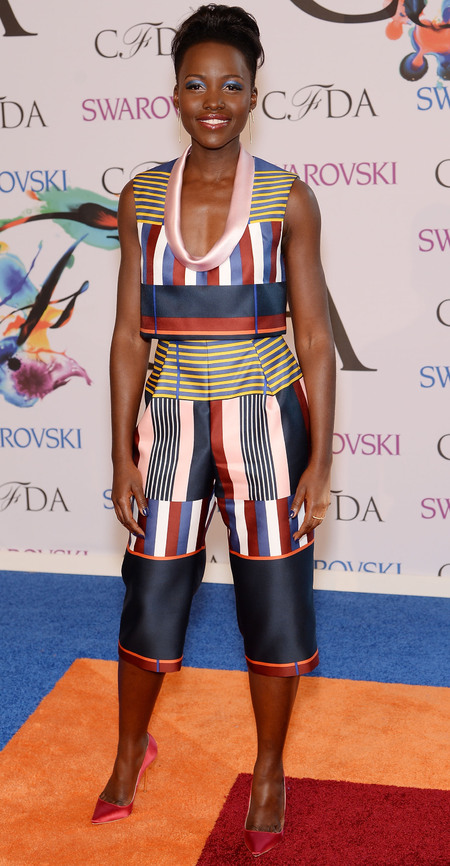 Rihanna may have walked the red carpet almost naked
to collect her
CFDA Awards Style Icon trophy
last night, but still all anyone can talk about is
Lupita Nyong'o
. Not because she just signed up to the new
Star Wars
movie either.
Lupita's fashion choices
have become a hot topic ever since the
12 Years A Slave
actress wowed at the
Golden Globes in that bright red Ralph Lauren dress
and cape. Last night was no exception.
So what do you think? Lupita's been dividing opinions with her high-waisted long shorts and matching crop top, custom made by New York label Suno.
She's not the only one to give the culottes a go though. Model Anne Vyalitsyn gave the trend a try too, choosing a looser fit and more sombre colour palette.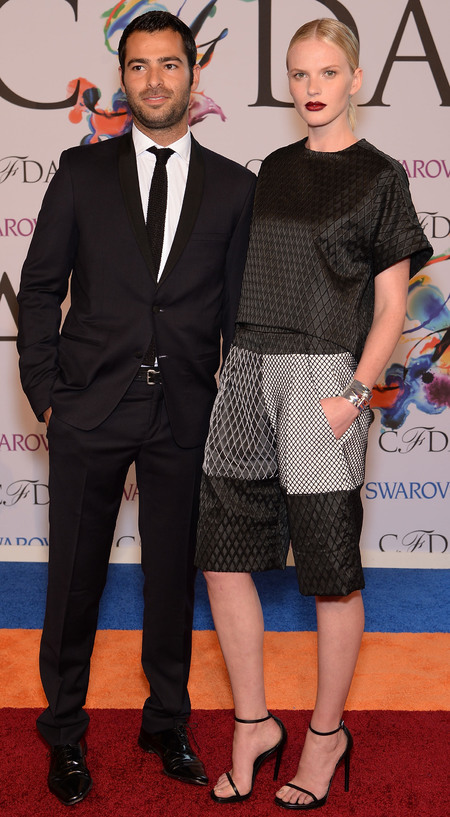 Would you try the trend?
What do you think of Lupita Nyong'o's outfit at the CFDA Awards?
I love it. She's rocking those culottes!
80.00%
She looks great, but it's not one of her best outfits.
10.00%
Sorry, I just don't get this outfit.
10.00%
RIHANNA'S MOST NAKED DRESS YET?
LUPITA NAILS THE MATCHY-MATCHY TREND
MORE FASHION AND SHOPPING NEWS