Causing controversy as he goes, artist Tyler Shields has photographed an actress in a tug of war with a dangerous alligator over a
Hermes Birkin bag.
The artist has waited over a year to set up the shoot, which features actress Ana Mulvoy-Ten just inches away from the deadly animal.
The photographer, who counts the likes of Lindsay Lohan and
Emma Roberts
among his subjects, said he waited months to get hold of the
coveted $100,000 crocodile skin handbag
(irony people) - but it only took him a couple of days to track down an alligator.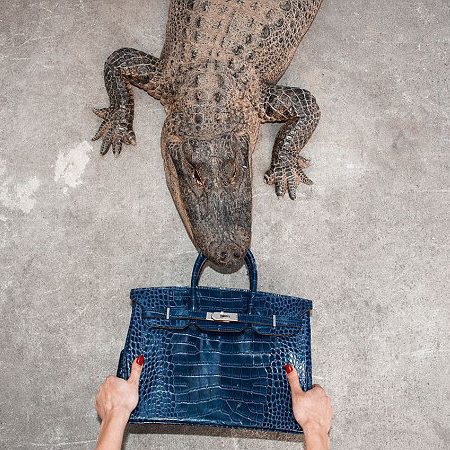 You've probably seen Shields' work before as he has previously set fire to and chainsawed
another Birkin bag
as a commentary on luxury goods.
"We're talking about a bag," Shields said on destroying the prized bag. "It's no different than a bag you get at the grocery store. You carry your sh*t in it."
The guy really doesn't like Birkins.
Thoughts? Tweet us
@handbagcom
WHY EVERYONE STILL WANTS A BIRKIN
EXCLUSIVE MULBERRY HANDBAG NEWS
MORE HANDBAG NEWS