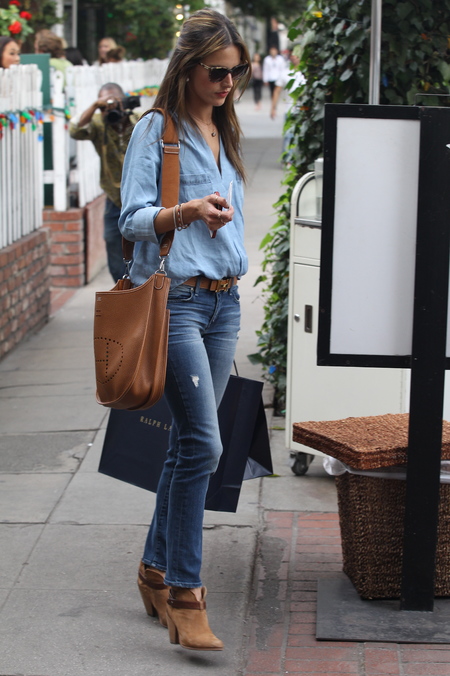 Of course
Alessandra Ambrosio
looks good in
the Canadian tuxedo!
We're thinking it probably has something to do with her amazing
Victoria Secret body.
But the super-chic
Hermès accessories
also probably help.
Often things this
matchy-matchy
can be a bit much but somehow, this works.
From the belt to the Evelyne handbag, Alessandra's homage to Hermès is a winner with us.
ALESSANDRA AMBROSIO TAKES MICHAEL KORS TO THANKSGIVING
PAST TO PRESENT: VICTORIA'S SECRET MODELS
MORE CELEBRITY HANDBAGS