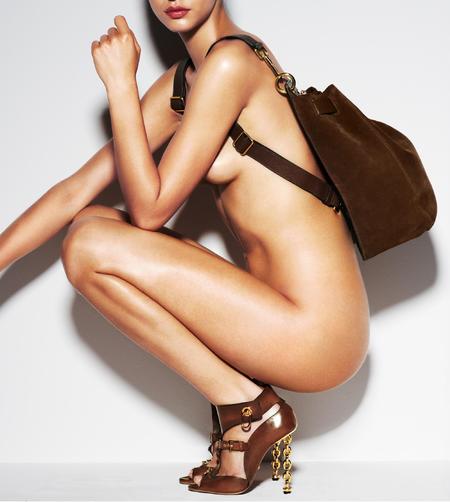 Tom Ford
has finally launched his first
online shop
, and caused quite a stir in doing so.
Warning:
We may over use the word 'cool' when talking about Tom Ford. It is inevitable.
When you have a too cool reputation like
Tom Ford
to uphold, launching an e-commerce site can take time. You have to make sure it has just the right level of sophisticated design, slick features and lots of
naked women.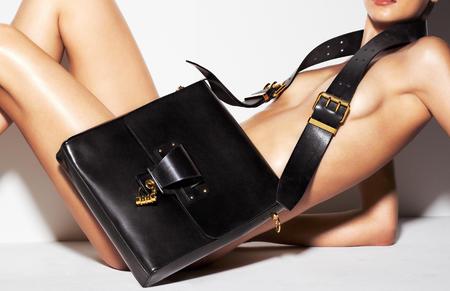 The designer didn't disappoint with his first foray into online shopping when his site went live this week. Naked women lounge seductively around acting as coat hangers for his
must-have bags
and shoes.
Of course the
men are fully dressed in suits
, and the lady models aren't wearing a stitch of clothes (same old story) but Ford is a brand dripping in sex appeal - it can hardly come as a shocker?
"I have waited patiently to introduce e-commerce until I felt the
foundation of the brand
was well established offline," the designer said in a statement.
"We now have 98 retail locations worldwide and the online store is an extension of them: it is a beautiful online space that carries exceptionally crafted, hand made products and offers superlative service," he adds.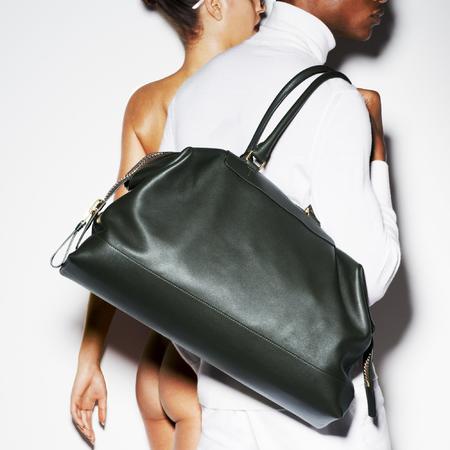 Too much or just what you'd expect? Tweet us
@handbagcom
CAN THE $31,500 HANDBAG SAVE LOUIS VUITTON?
THE BEST #HANDBAGSPY PICTURES
THE LATEST HANDBAG NEWS