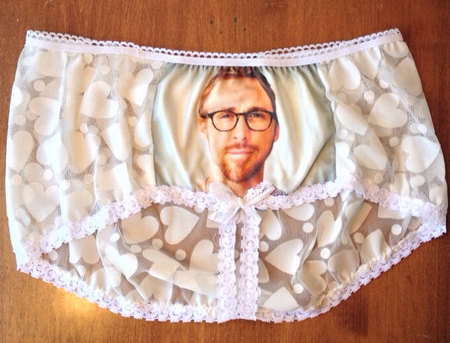 Ryan Gosling
fans (so all of women kind) can now keep the man himself close to their nether region with these Gos picture pants.
Sure it might be a
bit
weird, but bare with us. Imagine you are walking down the street, spring in your step, smile on your face because no one else knows...you have Ryan Gosling pants. Ahhhhhh yeah.
These
handmade lace knickers
can be found on Bullets and Bees shop on
Etsy.com
.
For the more risqué of you, you can go crotchless (above, £25.61) or if you would like Gos to be more practical and supportive, there are more traditional big knickers (below, £27.44)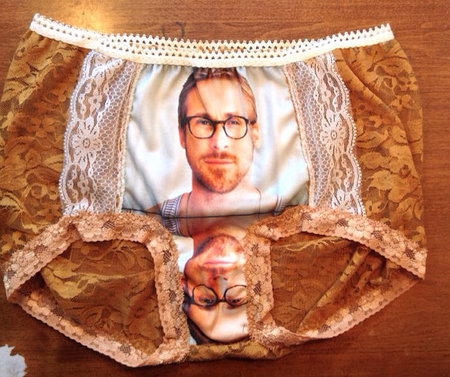 These will make a welcome addition to the
Ryan Gosling t-shirt
we bought a few months ago. Macaulay Culkin and us - so much in common when it comes to fashion.
Suggestions for faces that belong on pants welcome
@handbagcom
Hot men in white tees
WHO WANTS TO GIVE RYAN GOSLING A SHOULDER TO CRY ON?
LIFE SKILLS: HOW TO GO COMMANDO
MORE SHOPPING NEWS