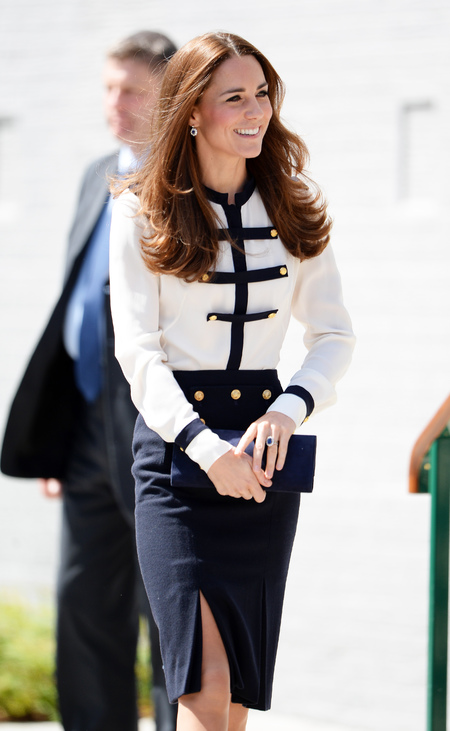 Kate Middleton
was performing her royal duties, in
classic KMid style
- wearing
Alexander McQueen
.
The Duchess
was visiting World War II code breaking site Bletchley Park.
While a little part of us was hoping she'd bump into
Benedict Cumberbatch, who's staring as Alan Turing
in an upcoming biopic, we had to be satisfied with
wardrobe watch.
So, we'll admit she does look very classic royal (borderline boring), we are appreciating the
nautical vibes.
It's a difficult one to pull off, without looking like you're in costume.
Kate Middleton's Australia and New Zealand tour outfits
KATE MIDDLETON'S BEST EVER FASHION MOMENT?
ROBERT PATTINSON WEARS MCQUEEN SUIT OH SO WELL
MORE FASHION NEWS