There ain't no party like a
Hermes
party was the message coming from the brand's New York bash last night.
Attended by the likes of
Anna Wintour
, everyone's
favourite bag designer
took over Wall Street for a crazy cool event, titled
All About Women.
First there was a re-presentation of their
AW14 collection catwalk show
(in case you missed it first time round).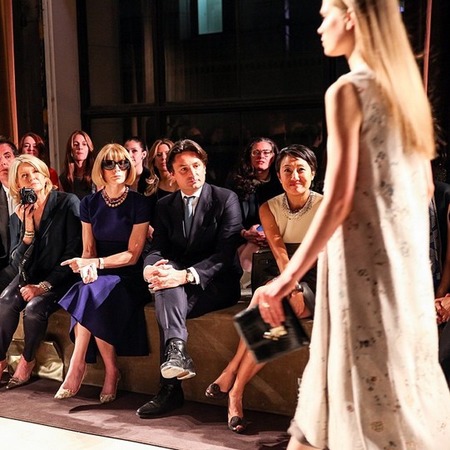 After that, the
scarves came off
and the carnival could really begin.
There were carousal horses,
dancing models
in swimwear, a room where someone
told your fortune
according to what silk scarf was your favourite, and plenty of lovely shoe displays.
We love the images from the #Hermes travelling showcase party. From the dancing girls to the Bangle Bar! #setdesign pic.twitter.com/0pEGFFk7vp

— JUSTSO Ltd (@JUSTSOLtd) May 22, 2014
Martha Stewart, Scout Willis and Jodie Foster were also there, hanging out.
Being a good party, there was a disco (apparently Wintour did not partake in a dance) and a bangle bar.
That being a bar shaped like a bangle where the servers faces were obscured so it was just arms covered in iconic bangles
handing out Champagne.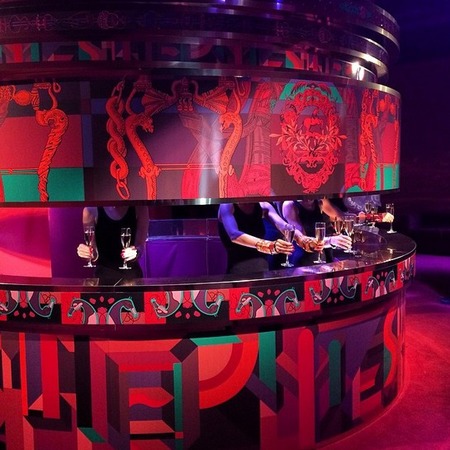 Good job the
company are doing so well
as fashion parties like this don't come cheap.
Although the brand declined to comment on how much the whole cost to put on.
Robert Chavez, president of Hermes of Paris in America explained the aim was, "to create an evening all about theatre, discovery, magic and fun."
"Hermes is uncompromising in terms of
quality and craftsmanship
, but we also want to do it with that element of magic and surprise, and that's what you're seeing here tonight," he added.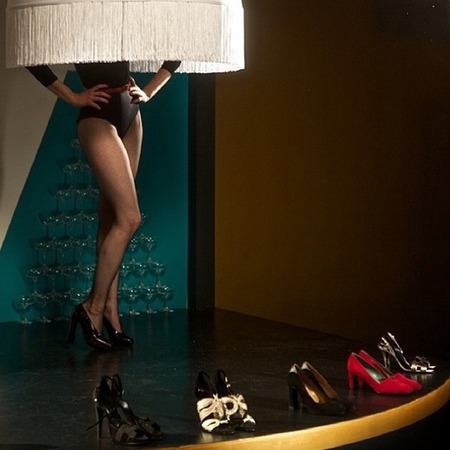 Glad we weren't invited. Sounds terrible.
Thoughts? Tweet us
@handbagcom
The best Hermes It bags
ARTIST FEEDS $100,000 BIRKIN BAG TO AN ALLIGATOR
GO TO SPACE WITH ALEXANDER MCQUEEN
MORE HANDBAG NEWS