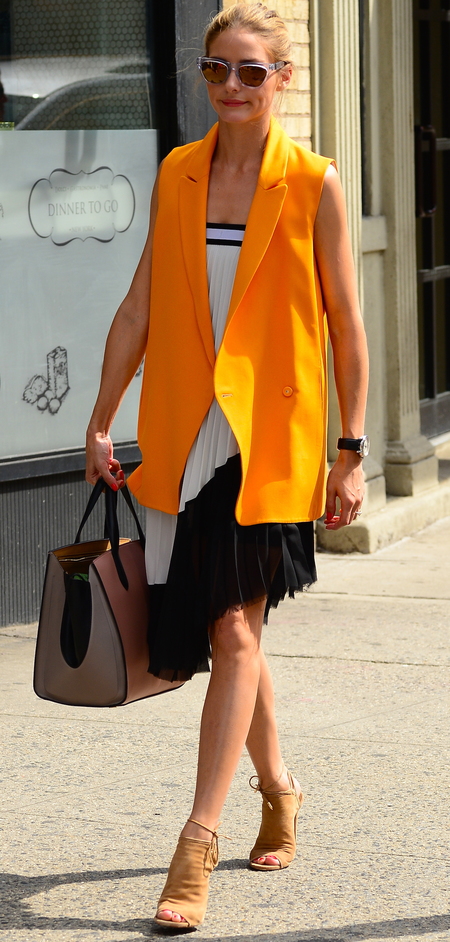 Style icon
Olivia Palermo
has shown
her love of British brands
once again, rocking a Smythson handbag while street styling in New York City.
Teaming her black and white Zara dress with an orange blazer from Paul & Joe, Olivia continued
the colour clash
with her pink and grey Smythson 1887 bag.
Available online now
from £1,495, the trusty 1887 celebrates the craftsmanship Smythson has long been known for, plus curved lines and chic silhouettes. Here's a 360 view.
What do you think? Fancy a Smythson 1887? Tweet us
@handbagcom
Olivia Palermo's style gallery
HOW TO DO OLIVIA PALERMO'S WEDDING HAIR
10 BEST BRITISH HANDBAG DESIGNERS
MORE HANDBAGS, SHOPPING AND FASHION NEWS