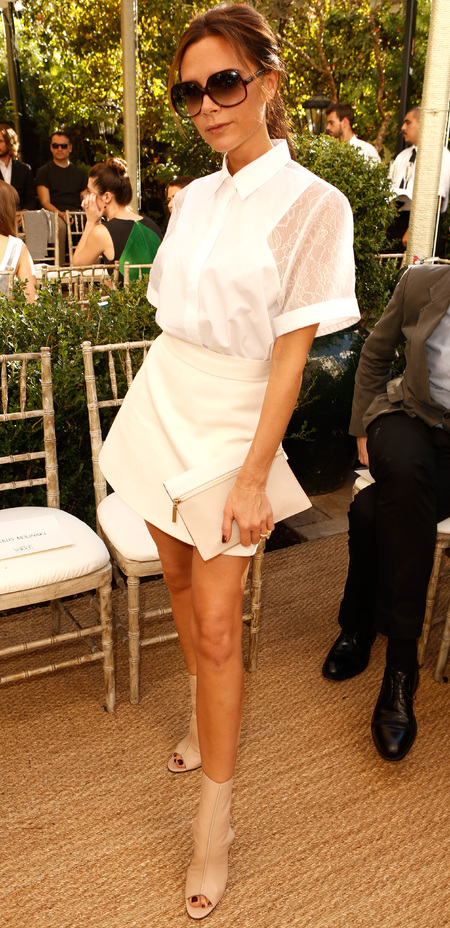 Victoria Beckham
joined fashion's fashion elite at the swanky Vogue Fashion Fund event yesterday, rubbing shoulders with everyone from Anna Wintour to Jennifer Aniston, Gwen Stefani and Katy Perry.
Embracing the LA sun, VB kitted up in head-to-toe neutrals, with a sheer white blouse, structured white skirt and creamy open-toe shoe boots.
Donning her signature oversized sunglasses and a soft ponytail, Victoria was looking as chic as ever.
What do you think of her all white look? Getting ideas for next season already?
THE QUEEN ROCKS VIBRANT PURPLE IN LONDON
SHOP! ZOE KARSSEN BAT PRINT JUMPER
KATY PERRY PERFORMS IN WHITE RUBBER BODYCON